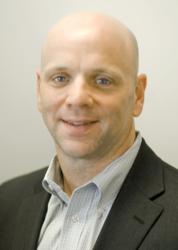 Dan's commitment to Club One's partners is vital to our company's success," said Bill McBride, President and COO of Club One.
San Francisco, CA (PRWEB) April 02, 2013
Club One, a leader for award-winning fitness and wellness solutions, announced today the promotion of Dan Burns to Vice President of Operations. In his new role, Burns will focus on developing and managing strong relationships with Club One's management and consulting partners. He will also oversee the implementation of industry best practices in member acquisition and retention, fitness and wellness programming, customer service and financial management at Club One's Community and Medical Fitness Centers.
"Dan's commitment to Club One's partners is vital to our company's success," said Bill McBride, President and COO of Club One. "His leadership and proven track record in helping our partners deliver the highest quality fitness and wellness experience to customers will be a tremendous asset as we continue to grow our fitness management business."
Burns brings more than 20 years of fitness industry experience in commercial, managed, community and medical fitness centers. Before arriving at Club One, he learned the fitness industry hands on during his growth from a Fitness Director to a Regional Manager for a large East Coast Club chain. Burns began his career with Club One in 2006 as General Manager. In 2008 he was promoted to Regional General Manager and later to Director of Community and Medial Fitness Centers in 2011. Burns received his bachelor of science in Exercise Science from Penn State University.
Burns' promotion is one of several among Club One's Operations Leadership Team, including the promotion of Meredith DePersia to Vice President of Commercial Clubs and Herschel Elder to Vice President of Membership, among others. The newly structured Operating Team is set to empower employees to deliver innovative, results-driven fitness solutions, to capitalize on new growth opportunities, and to further expand Club One's fitness management services to meet the growing needs of its partners. Club One grew its portfolio of new managed partner accounts by 16 percent in 2012, including regional growth on the East Coast.
For more information about Club One, please visit http://www.ClubOneInc.com.
About Club One:
Club One is a nationally recognized fitness management company, developing award-winning health and wellness solutions that help more than 145,000 members nationwide experience a better quality of life. Founded in 1991, we operate 85 fitness centers across 15 states including Club One branded and owned commercial fitness clubs and our partners' facilities across multiple models and geographies.
Club One's innovative programs and exceptional service environments have earned it numerous long-standing awards, including: "Best Health Club", "Best Place to Work Out" and "Best Places to Work" nods, as well as several Nova 7 Certificates of Excellence. Most recently, Club One was recognized as a "Best in Class" provider of fitness and membership services by the JCC Association and "Best of Medical Wellness" partner by the Medical Wellness Association.
Club One partners include: Autodesk, Chevron, eBay, Electronic Arts, Motorola, Saint Mary's Regional Medical Center, the Jewish Community Center of San Francisco, among many others. For more information, please visit http://www.ClubOneInc.com.