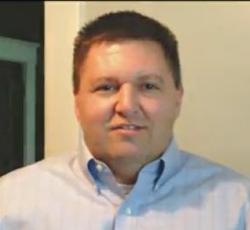 "My favorite part of the story was the price," Steve Jolly continued, "Free for active buyers and $2.95 for nosey neighbors."
Nashville, TN (PRWEB) April 02, 2013
With each picture of a home in the Nashville Area, the app would have delivered a Guess-timated Sales Price, offer predictions, home information and the ability to instantly submit an offer. Buyers would have been able to Snap and Save both time and money.
"We wanted to put a smile on your face for the holiday," Steve Jolly said, "and poke a little fun at the local market dynamics, buyer expectations and how technology is changing Real Estate.
The screen shots were developed online with a site designed for prototyping apps.
The options reportedly available on the app included a Full Price Offer Button, which would instantly submit a full price offer on the home for determined buyers. For those buyers who are less than serious, the app offered a Low Ball Offer Button. The Offer Predictor would have provided the likelihood that another offer would be submitted and the time when it was expected.
"My favorite part of the story was the price," Steve Jolly continued, "Free for active buyers and $2.95 for nosey neighbors."
Steve understands how stressful it is to sell a home during a time of changing market dynamics.
"Humor is great stress relief," Jolly said.
Individuals interested in learning successful strategies for buying and selling in this improving market should go to NashvilleRealEstateNow.com. Steve Jolly is the owner of FastRealEstateMarketing.com. He is one of the Top Real Estate Brokers in the Greater Nashville Area and also owns NashvilleRealEstateNow.com.