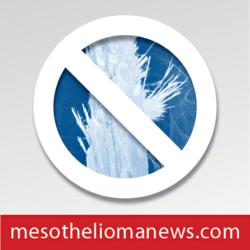 Dallas, TX (PRWEB) April 04, 2013
Yesterday, April 1, 2013, Surgeon General Regina Benjamin issued a statement directly addressing the health hazards of asbestos exposure: "There is no level of asbestos exposure that is known to be completely safe. Together, we can prevent the dangers associated with asbestos." (http://www.surgeongeneral.gov/news/2013/04/pr20130401.html)
The timing is impeccable, as this week marks National Asbestos (and Global) Awareness Week (NAAW/GAAW), a week of set aside to raise awareness about the health risks of asbestos and provide support for patients and caregivers. An estimated 107,000 die each year from mesothelioma and other asbestos cancers. Recently India, China, and a host of other nations in the Asian-Pacific sector have at last begun tabulating previously unregistered asbestos-related deaths. The results have surprised even the most optimistic. (http://www.reuters.com/article/2013/04/01/asbestos-awareness-week-idUSnBw194GkZa+10a+BSW20130401)
For anti-asbestos advocates all over the world, Benjamin's statement was long awaited. Since 2004 Asbestos Disease Awareness Organization (ADAO) has worked with Congress, the Senate, and White House to eliminate deadly asbestos cancers such as mesothelioma and asbestosis— by urging passage of Senate Resolution 66 (NAAW's annual observance on the first week of April) and persistently calling for the United States to ban asbestos use.
ADAO staunch platinum supporter, mesothelioma law firm Baron and Budd, joins ADAO in observing GAAW, and in the group's resolve to see a ban on asbestos passed by every country in the world— including with the U.S. President and managing shareholder Russell Budd says, "We applaud Surgeon General Benjamin. This is a momentous day! But we still have so much work to do— beginning here at home. It is unconscionable that asbestos is still being imported into the US," Budd says.
Click here to read about ADAO's "7 Facts for 7 Days" in observance of GAAW: http://www.asbestosdiseaseawareness.org.
Preeminent national mesothelioma law firm Baron and Budd hosts an independent open forum as a reader-friendly resource for any individual who has been harmed by asbestos exposure. See: http://www.mesotheliomanews.com.
About Baron & Budd
The national mesothelioma law firm of Baron & Budd, P.C. has a more than 30-year history of "Protecting What's Right" for asbestos sufferers and their families. As one of the first law firms to successfully litigate an asbestos lawsuit, Baron & Budd continues to actively represent veterans, industry workers and others who are suffering as a result of exposure to asbestos. Baron & Budd achieved the largest mesothelioma verdict ever in the state of Texas, a $55 million verdict for an asbestos sufferer and his family in El Paso, Texas. Contact Baron and Budd at 1.866.855.1229 for additional information on mesothelioma treatments, mesothelioma cancer doctors and treatment centers and mesothelioma attorneys.