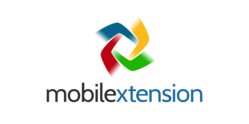 Start your free list today
Toronto, Ontario, Canada (PRWEB) April 03, 2013
The video serves as a great introduction to mobilextension and showcases real world examples of how mobilextension can be used from everyday lists to personalized sales reports. The new video provides a quick tour of the mobilextension website and mobile app. The video showcases a few key features such as how to upload and share lists to mobile devices as well as how to set up advanced features such as security, maps, photos and videos.
About mobilextension Inc. (http://www.mobilextension.com)
mobilextension is a cloud based tool designed to improve the accessibility and management of information outside the home and office. It's for everyone who has ever created a list of information and shared it with others. Users ranging from students to business professionals, and family members to team mates, can all find value and enhanced efficiency through mobilextension, regardless of their goal.