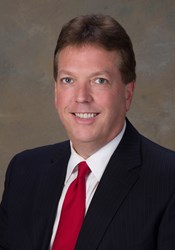 "People put effort into writing a great pitch, shooting a cool video and coming up with great rewards for their crowdfunding project. But without an effective marketing plan to promote the project, that hard work may be for naught.
Tampa, FL (PRWEB) April 05, 2013
Crowdfunding Expert Kendall Almerico, the CEO of ClickStartMe, released five things every crowdfunder must know to successfully promote a crowdfunding project. Almerico notes that creating a great crowdfunding project is only the first step to success, and without effective promotion, the likelihood of successfully reaching a financial goal is greatly diminished.
"People put a lot of effort into writing a great pitch, shooting a cool video and coming up with great rewards for their crowdfunding project," Almerico says. "But without an effective marketing plan to promote the project, all of that hard work may be for naught."
Almerico suggests every crowdfunding project follow these five steps to have the best chance of success.
1. Hone In On Potential Supporters. Before launching a crowdfunding project, the project creator should make a list of every possible contact they have and divide them up into categories such as Facebook friends, LinkedIn network, college graduating class, colleagues and peers, extended family and friends, individuals in the community and email or phone contacts. Prepare posts, e-mails and tweets for each category before launch. Prioritize the people in each category based on those most likely to share the crowdfunder's enthusiasm and excitement and consider the top of those lists to be "core" supporters. Go to the core supporters before launch, get them to donate on launch day, and have them promote your project to their friends, family and followers also.
2. Create An Elevator Speech. Everyone a project creator interacts with is a potential supporter so be prepared to pitch in person, by phone or even by text or e-mail. This requires "an elevator speech" or a condensed version of the pitch that can be summed up in 30 seconds or less. A few concise sentences should be crafted and memorized that grab a listener's attention. Be prepared to give the pitch, then follow up with some means of directing them to the project such as a business card with the project url, an e-mail or text with a link or a Facebook message or Tweet directing them to the crowdfunding project.
3. Begin A Multi-Media Blitz. Before launch, write a press release explaining your crowdfunding project. Either hire a press release distribution service or get the release into the hands of the media most likely to cover the project by looking up media contacts online, and e-mailing the press release to them. Then, follow up with a phone call. Sending a press release alone rarely generates a media interview, but with a telephone call to the writer or blogger, the odds dramatically increase. Media coverage can make or break a crowdfunding project.
4. Campaign As If Running For Office. To take full advantage of the short project time span, reply to every email, phone call, tweet and Facebook comment immediately and with enthusiasm. Every conversation, whether online or at the local grocery store, can bring free publicity and more donations. The more time spent interacting with supporters and potential supporters as the project progresses, the more likely to get more donations and the more people spreading the word.
5. Blow Your Own Horn. To help maintain the excitement at a fever pitch throughout the campaign, keep everyone updated as incremental funding milestones are reached. Make every reward sent out a cause for celebration, and let everyone know about your successes as the target is approached. Use email, Facebook, Twitter and any other means to share the news. As the final week of the crowdfunding project begins, take the time to thank everyone who has provided support and ask for last-minute help to push the project across the finish line.
Crowdfunding expert Kendall Almerico is the CEO of ClickStartMe.com, the upstart crowdfunding site that "puts the fun in crowdfunding" and is a JOBS Act expert. Kendall Almerico is available for interviews, media appearances and speaking opportunities about any aspect of crowdfunding.