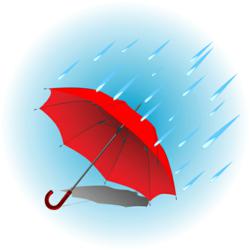 It's important to note, especially at this time of year, that flooding is not covered by a standard home insurance policy.
(PRWEB) April 04, 2013
Earth Month was a great time to celebrate the beauty of our planet as the spring brings back green grass and sunshine. But spring can also be unpredictable, and severe weather can present a risk. Be prepared for the less pleasant aspects of spring weather with these simple tips from ComparaSave.com.
Know the Flood Risk.
Certain areas are very prone to flooding in the spring, and being prepared can make all the difference. Even areas that aren't commonly flooded can be at risk depending on the snow levels and how quickly that snow melts in the spring. Keep an eye on local water levels, especially nearby rivers and lakes, and watch for flood warnings.
Keeping drainage systems clear and ensuring the property allows excess water to flow away from the home is a vital part of home maintenance that can prevent flood damage. In some cases, sandbags may be required to prevent rising water from approaching the home. "It's always better to be safe than sorry, so over-prepare for potential flooding rather than simply hoping for the best," says Tammy Ezer of ComparaSave.com.
Watch Out for High Winds.
Spring storms can bring high winds that can knock over fences and even trees. While there's little that can be done to protect against wind, homeowners can make sure things are secured and the likelihood of damage is reduced.
Watch our for signs that any trees nearby might be dead – if they don't show signs of coming back after the winter it's time to bring in an expert. Dead trees are at a higher risk of falling down during heavy winds, especially as the ground thaws after the winter. A dead tree should be taken down at once.
Check for any loose shingles or other damage that might be worsened by high wind, and repair them before the wind can leave a hole in the roof.
Check on Home Insurance Policies
Home insurance can protect you against much of the rough weather that spring can bring, but only if the coverage is accurate and premiums are paid up. Spring is a great time to review the policy and make sure everything is set up as it should be.
It's important to note, especially at this time of year, that flooding is not covered by a standard home insurance policy. Any home that is located in a flood risk zone should be protected by a special flood insurance policy – without it there will be no assistance with damage done by floodwaters.
Spring is also a good time to think about shopping around for home insurance quotes. It may be possible to get a better rate or even more coverage for less, keeping the home even better protected from nature's unpredictable spring activities.
About Comparasave.com
ComparaSave.com is a digital marketplace dedicated to helping Canadians save money by providing the lowest insurance and mortgage rates, as well as credit card and holiday comparisons, from a network of over 40 providers. Launched by Insurance Hotline, ComparaSave.com has partnered with insurance companies and brokers, mortgage professionals, credit unions and other financial institutions to ensure consumers get a fast, free and easy-to-use service. ComparaSave.com is a division of Insurance Hotline.