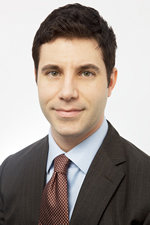 New York, NY (PRWEB) April 06, 2013
In an ongoing effort to remain THE PLACE for the most advanced information and rehabilitative methodology for athletes in NYC,  New York Sports Medicine and Physical Therapy emphasizes an aggressive approach when it comes to diagnosing and treating concussions. Concussions strike an estimated 1.6 to 3.8 million people every year in the US alone. As worrisome as this high rate of incidence is, a lack of awareness regarding the symptoms and proper treatment compounds the problem.
On the heels of new concussion treatment guidelines that were recently released by the Academy of Neurology, Dr. Michael J. Neely, Medical Director at NY Sports Medicine and Physical Therapy, advises anyone who displays signs of a possible concussion immediately to seek medical care.  "A concussion occurs when the brain moves too quickly in the skull through impact or sudden deceleration.  And as with any injury, a prompt and accurate diagnosis is crucial."  He further notes that, "the more information we have, the better chance we have in preventing long-term impairment and facilitating a full recovery for the patient."
What was once viewed as a testosterone-fueled badge of honor, it's important to note that concussions are not gender-specific.  The most common concussion-prone sports for men are football, hockey and soccer.  In women's sports, soccer, basketball and softball lead the list.  Surprisingly, in many sports, female athletes at the high school and collegiate levels suffer concussions at a higher rate than men. 
As the incidence of sports-related concussions have spiked dramatically in recent years, it's important that every athlete, in every sport, recognize the symptoms. Dr. Neely says that "contrary to popular belief,  a loss of consciousness doesn't always happen when a concussion occurs. The symptoms can be very subtle, usually manifesting themselves as a headache, slowed mental processing or fogginess, , disorientation, dizziness, temporary amnesia, nausea, or fatigue."  And while many of these symptoms often occur within a few minutes or hours of the event, Dr. Neely notes that other, less noticeable, symptoms may occur in the days or weeks that follow. "The patient may also suffer from sleep disturbances, personality changes or emotional lability, sensitivity to light and noise and may even notice differences in their sense of smell or taste. With so many variables in play, it's important you see a doctor if you're experiencing any of these symptoms." 
Dr. Neely concludes by saying that "our job as physicians is to find ways to decrease and avoid the incidence of sports-related concussions. And if injury does occur, we're trained to recognize the signs and symptoms in the short term, and just as importantly, help minimize any long-term repercussions."
ABOUT NEW YORK SPORTSMED 
New York Sports Medicine and Physical Therapy provides a personalized and comprehensive approach to physical and sports medicine and rehabilitation. Its approach to sports medicine is to provide a comprehensive set of options to maintain athleticism, heal the body from injury, and keep it as pain free as possible. To learn more about NY SportsMed visit: http://www.nysportsmed.com, on facebook at http://www.facebook/nysportsmed, twitter @NYSportsMed or at 212.750.1110.