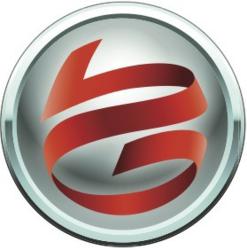 New York, NY (PRWEB) April 04, 2013
Live Gamer, the world's leading provider of digital commerce solutions for the interactive entertainment industry, today announced two additions to its business development team, underscoring the company's aggressive growth strategy. Brent Martyn joins as a Sr. Business Development manager and Eric Williams joins as a Business Development Manager.
"Brent and Eric are representative of the strong talent that Live Gamer consistently attracts and I'm very pleased to welcome them to the team," said Jesse Gould, vice-president of business development for Live Gamer. "As the microtransaction market continues to rapidly become the defacto model for digital content monetization our team is well positioned to meet the demands of our global client base."
Brent Martyn has 14 years of experience collaborating with top brands to develop successful sales and marketing strategies in digital, print, and emerging media channels. Brent has held executive positions with both Ziff Davis and IDG, and as an example, has helped many brands position themselves within Electronic Arts portfolio of blockbuster titles. Most recently, Brent was Director of Business Development for Dialect Inc, a Content Marketing Agency working with top gaming and technology brands such as Electronic Arts, NVIDIA and GameFly. He received his BA from Gettysburg College.
Eric Williams brings a combination of business development and sales engineering experience spanning work in both the US and Europe. Most recently, he was a Sales Engineer at Deutsche Telekom Inc. working specifically with ClickandBuy. He received his BS from Penn State University and also studied at Philipps-Universität Marburg.
About Live Gamer, Inc.
Live Gamer is the world's leading provider of e-commerce solutions for the gaming and digital entertainment industries. With an advanced microtransaction and virtual economy engine, global payment gateways, worldwide ad network and video incentive advertising platform, Live Gamer helps online entertainment companies drive maximize revenue from their content, and connects advertisers to a network of over 60 million users across the US and Europe. Live Gamer's technology has been adopted by leading publishers in gaming, entertainment and social including Facebook, GREE, Electronic Arts, EMI, Take 2, Sony Online and Conde Nast. Advertisers on the Live Gamer Media network include Blizzard, KFC, Best Buy and Sony Computer Entertainment. For more information on Live Gamer and its Elements, Ad Elements, and gamerDNA media services, please visit http://www.livegamer.com.
# # #