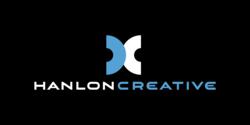 It's a very well designed tool for allowing us to work more efficiently and communicate more effectively.
Kulpsville, PA (PRWEB) April 11, 2013
Hanlon Creative began fully utilizing Workamajig, a client and project management system, designed to make job tracking and project administration more efficient within advertising agencies and creative firms.
Leading members from the account management, creative, and operations team at Hanlon Creative evaluated the industry leading software applications for agency management and concluded that Workamajig would be the most beneficial to the agency's specific needs.
"Workamajig stood out to us because in addition to allowing us to track projects through the various levels of design, review, and approval, it also works as a customer relationship management resource. We're able to identify prospective clients that we think are best matches for what we do as an agency, add them to our prospects database and then manage touchpoints with them as we work to stay at the top of their list when considering agencies of record." said Andrew Hanlon, president of Hanlon Creative. "It's a very well designed tool for allowing us to work more efficiently and communicate more effectively."
After selecting Workamajig, Director of Operations, Mike Lees began working to move the agencies existing estimating and project management templates over to the new platform.
"We had previously used multiple software applications for tracking time, marking up designs for revisions and client feedback, and managing all the steps that get us from start to finish on a job. Fortunately, it's been a pretty easy adjustment for everyone to shift to Workamajig. We've doubled in size in the last 3 years and as we continue to expand, we want to be sure we have the infrastructure to support the clients we're bringing on board," said Lees. "So far, things have been going really well and we're pleased."
For more information about Workamajig, visit http://www.workamajig.com.
About Hanlon Creative
Since its inception in 2000, Christopher and Andrew Hanlon have made it their mission to prove that world-class creativity and unparalleled client service can happily coexist under the same roof.
Located just outside the City of Brotherly Love, Hanlon Creative is a brand refinery, consistently blending smart strategies with creative deliveries for durable, results-oriented marketing and advertising solutions. The agency specializes in building strong brand identities, crafting compelling messaging, and driving awareness through all available channels of communication. To learn more check out hanloncreative.com or call 267.421.5755.