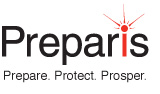 "It will be a useful roundtable discussion, no matter what role you hold at your firm, as everyone needs to understand the importance of a business continuity & emergency preparedness program," said Armistead Whitney, CEO of Preparis.
Atlanta, GA (PRWEB) April 05, 2013
Preparis, an innovative business continuity company, is hosting a free roundtable webinar on Tuesday, April 9 from 2 to 3 p.m. EST, with panelists from three of America's Top 100 Law Firms. This interactive discussion is designed to educate law firms on aspects of emergency preparedness and incident management learned first-hand following the aftermath of Superstorm Sandy.
"Preparis is pleased to offer expertise from three of our most prominent partners in legal administration," said Armistead Whitney, CEO of Preparis. "Attendees will benefit greatly from their vast breadth of knowledge on business continuity and emergency preparedness programs, as they used these firsthand during Superstorm Sandy and throughout the harsh winter weather this year."
The roundtable discussion entitled "Business Continuity in Action: What Firms Can Learn From Superstorm Sandy" is spurred by the influx of recent natural disasters including the winter storms continuing through springtime plus the impending tornado and hurricane season. Superstorm Sandy showed law firms how important it is to be prepared for the unexpected. Damage to facilities, lack of transportation, loss of power, and inability to access critical documents were all costly threats to firms' productivity. Looking forward, not having inclusive, updated, and tested business continuity programs in place could mean attorneys and staff won't have the capability to serve clients and continue operations.
Attendees will learn best practices in creating emergency preparedness plans for workplace crises, enabling them to apply these lessons towards creating comprehensive business continuity programs and teams within their organizations. Registrants will listen to examples of emergency preparedness in action from a panel of America's leading legal administrators including:
Susan Mitchell – Business Continuity Manager, Wilmer, Cutler, Pickering, Hale and Dorr, LLP
Susan Scattergood – Director of Operations, Fried, Frank, Harris, Shriver & Jacobson, LLP
John Hartnett – Director of Administration, Alston + Bird, LLP
The roundtable will be moderated by Armistead Whitney, CEO of Preparis, and the panel discussion will be followed by an interactive question-and-answer session, enabling attendees to ask questions about the best practices and procedures to follow in the event of a violent crisis.
To register for the upcoming business continuity interactive webinar from Preparis, please click here. Attendees can submit inquiries for the question-and-answer session in advance to webinars(at)preparis(dot)com or via Preparis' Twitter page. Those interested in attending are encouraged to sign up as soon as possible, as space is limited. Upon registration, attendees will receive the "7 Steps to Preparedness" checklist to review their company's business continuity plans.
To learn more about responding to hurricanes, winter storms, or other threats to your organization by utilizing the Preparis suite of emergency preparedness and business continuity technology and services, please visit http://www.preparis.com.
About Preparis
Preparis provides the industry's first subscription-based emergency preparedness platform, with a two-way emergency notification system that is simple and easy-to-use in the event of a crisis. The platform also combines expert information, response protocols and employee training, designed to help companies build and maintain a capable crisis team to streamline communication during a disaster. For more information about Preparis, please visit http://www.preparis.com.
About the BC Roundtable Panelists
Susan Mitchell - Business Continuity Manager, WilmerHale. Since 2002, Mitchell has worked to develop and manage the emergency response and business continuity program at WilmerHale. As a Certified Business Continuity Professional (CBCP), Mitchell has become the subject matter expert on training the crisis team, physical security protection, program exercises, and conducting vulnerability assessments to ensure the firm can continue its operations at WilmerHale's 14 offices around the world.
Susan Scattergood - With more than 30 years of legal experience, Scattergood knows the importance of empowering each department and legal practice group to manage their critical functions and provide the resources for them to succeed in any emergency. As Director of Operations of Fried, Frank, Harris, Shriver & Jacobson, LLP, Scattergood oversees the facilities and operations of the firm's domestic offices and serves as the firm's Business Continuity Executive. She is also the Communications Officer for the NYC Chapter of the Association of Legal Administrators.
John Hartnett - Director of Administration, Alston + Bird
As Director of Administration for the Charlotte office of Alston & Bird, LLP, John oversees all functions related to Human Resources, Finance, Budgeting, and Facilities Management & Administrative Services for his location. Additionally, Hartnett handles the Disaster Recovery and Business Continuity program for all 10 of the firm's offices throughout the country.