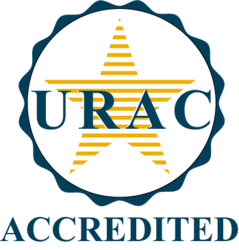 "Such a prestigious distinction underscores our determination to deliver our customers, patients, clients, payers and providers, a safe and satisfying experience," stated Kus.
Troy, Michigan (PRWEB) April 08, 2013
Pharmacy Advantage Specialty Pharmacy, established in 2003 to relieve the escalating demand for drug therapy management programs and a high touch patient care model, is pleased to announce that it has been awarded the specialty pharmacy accreditation from URAC. URAC is a distinguished leader dedicated to promoting quality and efficiency in health care organizations. Founded in 1990, URAC currently offers more than 22 accreditation and certification programs spanning the vast spectrum of patient care services. The accomplishment of this endorsement exhibits a company's commitment to exceptional service and functions as a framework to advance business processes through meticulous assessments of clinical policies, procedures and operational practices. The announcement of URAC accreditation was made by Daniel Kus, B.S. Pharm., RPh., Vice President of Pharmacy Advantage Specialty Pharmacy.
"Pharmacy Advantage is extremely honored to have earned the specialty pharmacy accreditation from URAC," stated Kus. "We are especially pleased to be recognized in the industry for providing innovative drug management solutions through a strong patient focus, organizational excellence and quality improvement initiatives. Such a prestigious distinction underscores our determination to deliver our customers, patients, clients, payers and providers, a safe and satisfying experience."
Pharmacy Advantage Specialty Pharmacy is a Michigan-based organization that provides compassionate care and comprehensive Medication Therapy Management Programs (MTM) to patients with acute and chronic conditions. Core programs presently offered include: Oncology, Hepatitis C/B, Multiple Sclerosis, Fertility, Rheumatoid Arthritis, Crohn's Disease, Growth Hormone and Autoimmune Disorders. Additional incorporated services available: free next-day prescription delivery and financial assistance programs. Due to cultivated partnerships with national non-profit patient assistance foundations as well as medication manufacturers, Pharmacy Advantage has successfully obtained significantly over $1,000,000 in patient copay support. Furthermore, Pharmacy Advantage is devoted to ensuring optimal therapeutic outcomes via drug specific algorithms to preserve a solid continuity of care structure. Our design encompasses systems to certify appropriate medication utilization, adherence, and routine preventative measures to limit adverse reactions. In light of persistent and confusing changes regarding the health care landscape, this highly-trained professional staff continuously acts to increase customer satisfaction by means of furnishing paramount service with a personalized touch. Pharmacy Advantage: making a positive difference in our community…one patient at a time.
"By applying for and receiving URAC accreditation, Pharmacy Advantage has demonstrated a commitment to quality health care," said Alan P. Spielman, URAC president and CEO. "Quality health care is crucial to our nation's welfare and it is important to have organizations that are willing to measure themselves against national standards and undergo rigorous evaluation by an independent accrediting body."
URAC, an independent, nonprofit organization, is well-known as a leader in promoting health care quality through its accreditation, education and certification programs. URAC offers a wide range of quality benchmarking programs and services that keep pace with the rapid changes in the health care system, and provide a symbol of excellence for organizations to validate their commitment to quality and accountability. Through its broad-based governance structure and an inclusive standards development process, URAC strives to ensure that all stakeholders are represented in establishing meaningful quality measures for the entire health care industry. For more information, visit http://www.urac.org.
Learn more about Pharmacy Advantage, contact Aimee Sekmistrz, BSN, 248.525.2324; Aimee(at)PharmacyAdvantageRx(dot)com or visit http://www.PharmacyAdvantageRx.com