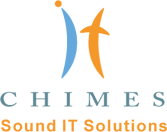 (PRWEB) April 18, 2013
In an effort to increase the stronghold in e-commerce portal development and web portal development, prominent Indian web development and design company, IT Chimes has initiated a strong online campaign. The company has added two new pages in the main site for promoting the new offers. The company is looking forward to multiply their number of clients and revenue in next three months. In addition to this, the company has announced free project analysis service for first 50 customers.
According to the company spokesperson, these reports will be prepared by experts and a detailed copy of the report will be provided to the registered users. "Generally you need to pay a few hundred USD to get these analyses done for your projects by any of our competitors but as a marketing initiative, we are providing these for free to our new clients." the company said in a press issue.
Confirming the news, the company further said, "We have already taken these kinds of initiatives previously to strengthen our presence in these fields and match the growing expectations of new clients. Once again, keeping our norms alive, we have come up with this new campaign to help new clients to offer free detailed project analysis for greater online presence".
The company has worked extensively in both the fields previously. The web portal development record has especially been impressive with IT Chimes developing web portals like Worldoo, the world's first kid's only social networking site; Nekkst, the life style social network; GoldDerby, Hollywood's Original Awards Site; EzyQatar, Qatar's Biggest Internet Search Portal and HomesByLender, Advance Real Estate Portal.
The E-commerce portfolio has been equally impressive with popular portals like Fab Alley, the online handbag retailer; the decorative lamp reseller Fine Art Lamps; the big name in home decoration, John Richards, innovative nail designer MinxNails, all trusting IT Chimes to develop and maintain their e-commerce portals.
Given the traits of IT Chimes, which make them a forerunner in accepting newer technologies and also a very flexible company providing the employees with ample exposure to latest trends of technology, this step certainly carries a good news for the industry. Not only the clients can avail the free analysis offer but also can go further and get the projects efficiently executed by the company too. Going by the past record of IT Chimes, which is very impressive, the chances of receiving a winning solution is pretty high.
IT Chimes, has an impressive record of creating winning solutions since the inception. The company has grown leaps and bounds in last few years to become a leading name in software, website, web portal and mobile app designing after a humble beginning. The company now holds an impressive work force of 200 employees across various domains and fields. The company has established presence in the USA and Europe while maintaining to grow in India.