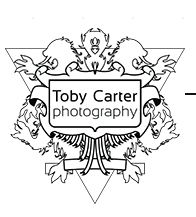 We're excited about this, because the pricing structure has been separated into two various modes.
Swindon, Wiltshire (PRWEB) April 06, 2013
Toby Carter Photography (TobyCarter.com), a company that provides professional photographic services for architects, interior designers, contractors and associated businesses, announced today that it has changed its pricing structure, which will benefit customers financially and service wise.
"We're excited about this, because the pricing structure has been separated into two various modes," said Toby Carter, owner and founder of Toby Carter Photography.
The first mode is blog shots, which will be priced at £100+VAT.
"This should cover anyone needing my skills for two hours or less," Toby said, "This includes small amounts of video and photos, with only standard manipulation to both. This can include portraits, blog shots, video clips or any standard imagery."
He added that blogging or tweeting can assist in providing a business with a consistent voice that customers can take time in reading and enjoy listening too.
"Now customers can outsource blog shots, Twitter pictures or Facebook galleries at an affordable rate that gives them time to build a blogosphere or Twitter page, but with high, quality imagery that promotes their services," Toby stressed.
The second mode is the company's Photography and or Video Project Work. The cost is £450 per day or £225 per half day.
"For a simple, straight forward rate, a client gets me to produce as much as we can achieve within a day, with a common sense rule of producing about 20-30 finished images, or 5-10 video scenes within the day rate," Carter explained. "The rate includes working after dusk if required, and includes a moderate level of Photoshop manipulation; more intensive manipulation work will require additional fees."
Toby noted that he's still able to quote for individual project work, or imagery for a specialized project if necessary.
Toby, who in November 2012, was presented a Merit Award by The British Institute of Professional Photography South East Regional for his 'Curved Walkway' image, pointed out that prices are negotiable for clients who have individual needs.
"A big question I get asked is how many images will I get for one days hire? Well if history is anything to go by, it's about 20-40," Carter said. "Generally clients desire a mix of special advertising shots alongside a portion of photographs that cover special features such as gardens, lifestyle settings, fittings and specialist projects."
Carter went on to say that this approach gives customers a great range of stock images and distinctive advertising imagery that serves them well and allows them to advertise their business in its finest light.
"Feel free to contact me if you desire something a little more unique or personalized," Toby said.
For more information, please visit: http://www.tobycarter.com/
About Toby Carter Photography
Toby Carter Photography specializes in architectural, corporate and advertising photography that's geared towards small to medium sized construction companies, architect practice ( tobycarter.com/exteriors.php ) or interior designers ( tobycarter.com/interiors.php ).
The company produces high quality images of constructed environments, beautiful interiors, bespoke construction projects and commercial schemes.
It also shoots staff portraits, team shots, at work photos and reportage style coverage, giving clients a contemporary media platform to promote their business. Alongside still photography, the company also offers full HD video services, with building walkthroughs, interviews and moving footage of your business at work. Search for us on Google: http://goo.gl/DkISc
Contact Details:
Toby Carter Photography
Westerly House
Post Office Lane, Broad Hinton
Swindon, Wiltshire
SN4 9PB, UK
Tel: +44 (0)7792 816 569
###