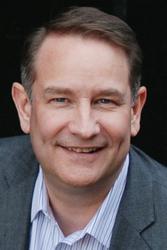 Major shifts are redefining the future of wealth management. Most organizations are not prepared for the challenges this represents. Bank Solutions Group has the thought leadership and pragmatic solutions to help clients innovate and succeed.
Atlanta, Georgia (PRWEB) April 08, 2013
Bank Solutions Group, LLC (BSG) announced today that JP Nicols, CFP® has joined the consulting firm as a partner in its wealth management practice.
"JP brings energy, experience, and a unique perspective on banking's wealth management opportunities to our firm," says BSG's Senior Managing Partner Les Riedl. "He has been a prominent voice for leadership and innovation for the future of financial services, and his work has been featured in some of the industry's leading publications. We are very pleased to have him join our team."
"I am excited to join BSG," said Nicols. "They have assembled an impressive team of experienced practitioners, and it is clear that their niche market focus between the big global consulting firms and the smaller boutique practices allows them to provide maximum value at a reasonable cost."
Nicols has more than 25 years of experience in banking, wealth management, and innovation. He is also the founder and CEO of the innovation firm Clientific, which will now provide research and insights for BSG clients. Prior to founding Clientific, he served in a number of leadership roles in leading financial institutions, including as the first Chief Private Banking Officer for U.S. Bank.
About Bank Solutions Group, LLC
Bank Solutions Group, LLC is a consulting firm that helps banks, credit unions and other financial services client partners in meeting complex business challenges to achieve higher performance and gain competitive advantage. BSG is headquartered in Atlanta with representatives in 8 US cities and has a global presence with teams based in eleven countries in North America, South America, Europe and Asia Pacific.