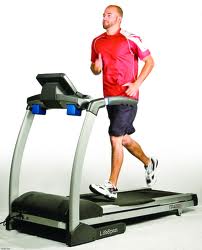 The other feature we have noticed with Polar in our testing is that their calorie calculations are far more accurate than other monitors
Bozeman, MT (PRWEB) April 07, 2013
For price, value, accuracy and features the Polar FT4 is the best heart rate monitor on the market for under $70 according to the Heart Rate Watch Company.
"For heart rate monitors that provide strictly real-time feedback, meaning no downloads, and offer accurate heart rate and calorie data nothing beats the Polar FT4", says Rusty Squire, President of the Heart Rate Watch Company. He adds, "Suunto and Garmin just don't have any monitors below this price point and the Timex ones that are at the price are not of the same quality".
FEATURES AND COMFORT
The Polar FT4 uses the same Polar H1 transmitter and soft strap as Polar's more expensive watches. The watch also features button lock, Hearttouch for hands-free operation. The watch shows regular time of day with an alarm, a back light and it is water resistant until 30 meters.
"The FT4 does heart rate numerically and as a percentage of your maximum and it allows you to manually define your target zone so you don't have to used aged-based calculations, which are seldom accurate", says Squire. He adds, "The other feature we have noticed with Polar in our testing is that their calorie calculations are far more accurate than other monitors, which we attribute to all their performance lab work over three decades".
Polar heart rate monitors are also compatible with more gym equipment from the original manufacturers than any other brand at roughly 90% compatible. "This means when you walk into the average gym roughly 90% of the cardio equipment should be compatible with the Polar FT4", says Squire.
For the price and features the Polar FT4 is, once again, the value leader in the under $70 category according to the Heart Rate Watch Company testing staff.