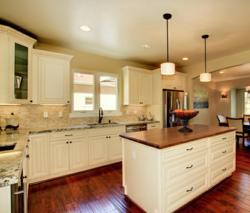 We believe that TheRTAStore.com already offers some of the best deals on RTA cabinets and bathrooms in the market place, but now we've just made it even easier for our customers to purchase
Hopewell Junction, NY (PRWEB) April 29, 2013
TheRTAStore.com is proud to announce that in joining services with Paypal's BillMeLater and Credex, customers purchasing new kitchens and bathrooms from the online retailer will now have a wide range of finance options open to them. Tyler Ackerman, Company owner and CEO, states that "we fully understand that times are hard and as a result we want to make it easier for our clients to pay. We've done this by collaborating with two of the leading credit and finance companies, Credex and BillMeLater."
With Paypal's BillMeLater program, TheRTAStore.com now offers customers 6 month interest-free financing when they purchase any new kitchen or bathroom products $99 or over. It's fast and easy, and approval can be completed in seconds.
Ackerman says "BillMeLater is ideal for our customers who, for whatever reason, need to buy now and pay later." In addition the 6 month interest free payment plan means that customers who use this service can feel safe in the knowledge that they aren't racking up interest on their purchase either.
He continues "We believe that TheRTAStore.com already offers some of the best deals on RTA cabinets and bathrooms in the market place, but now we've just made it even easier for our customers to purchase"
In addition to Paypal's BillMeLater, TheRTAStore.com has also joined forces with Credex. The revolutionary new credit-finder operates in real time to offer customers instant credit from their network of financial lenders, sourcing the one best suited to their purchase. The 36 month instant credit program makes it extremely easy for TheRTAStore.com customers to buy goods.
About TheRTAStore.com:
TheRTAStore.com is a family-owned and operated online retailer of RTA cabinets and pre-assembled kitchen cabinets. The company has built its reputation by providing great products and impeccable customer service. TheRTAStore.com has been featured two years in a row on Internet Retailers Second 500 guide of top internet companies.