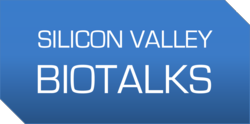 "A truly informative panel discussion" and "a great forum to hear very experienced clinical trial professionals"
Sunnyvale, CA. (PRWEB) April 09, 2013
The sixth session of the Silicon Valley BioTalks tackles the debate "Is EDC becoming a commodity?" The event takes place on April 17 at Onyx Pharmaceuticals headquarters in South San Francisco from 5.30pm – 8.00pm PDT and includes expert panelists from Onyx Pharmaceuticals, Clinical Leader, Clinovo and MedStars. The panel discussion will be simultaneously streamed online.
Described as "a truly informative panel discussion" and "a great forum to hear very experienced clinical trial professionals," the Silicon Valley BioTalks is the venue for clinical trial professionals looking to stay ahead of trends and technologies in the life science industry. Over 60 healthcare industry professionals attended the most recent sessions, on CDISC standards, systems integration, and FDA regulations.
Wednesday, April 17 - 5.30pm – 8.00pm PDT
The event is free of charge with registration before April 12, 2013: clinovo.com/biotalks
Hosted at Onyx Pharmaceuticals.
The panel is composed of EDC experts Eric Morrie, Manager of Clinical Programming at Onyx Pharmaceuticals, Dr. Omar Dawood of Clinical Leader, Marc Desgrousilliers, CTO at Clinovo and Dr. Bob Molinari, CEO of Retrotype & Partner at MedStars. They will share insights on the evolution of the EDC market over the last 10 years, key players and influencers in the field, best practices for a successful implementation, and how EDC is evolving in today's marketplace.
With clinical research one of the most expensive areas of drug development, Electronic Data Capture (EDC) has become an increasingly popular solution to lowering costs. Studies suggest that using EDC systems drastically reduces data errors and speeds up the overall trial process, reducing clinical research costs by up to 20%.
Despite the benefits, adoption of EDC systems has remained slow. By December 2012, only 40% of Phase I clinical trials utilized EDC. How can these low adoption rates be explained? Do the currently-available EDC systems effectively meet sponsor companies' needs?
Event details:
Wednesday, April 17, 2013
5.30pm – 8.00pm PDT
Onyx Pharmaceuticals
249 East Grand Avenue
South San Francisco, California 94080
Register for free before April 12, 2013: clinovo.com/biotalks
Click here to read panelists' bios

Eric Morrie, Manager, Clinical Programming at Onyx Pharmaceuticals
Dr. Omar Dawood, M.D., M.P.H., Visionary Senior Executive and Clinical Leader
Marc Desgrousilliers, Chief Technology Officer at Clinovo
Moderated by Dr. Bob Molinari, Ph.D., C.E.O. at Retrotope & Partner at MedStars
About the Silicon Valley BioTalks
The Silicon Valley BioTalks is a quarterly series of free panel discussions, sponsored by Clinovo, for life science professionals looking to streamline their clinical trials. Representatives from leading pharmaceutical, biotechnology, and medical device companies share expertise and best practices about hot topics in the industry.
Read about the latest sessions on clinovo.com/biotalks