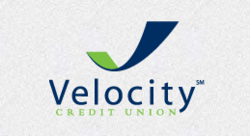 Savings-secured cards give credit union members the option to start building or rebuilding credit.
(PRWEB) April 10, 2013
Austin-area financial institution Velocity Credit Union has brought back its no-nonsense credit cards, packed with benefits for its members.
The Visa credit cards are available in Platinum, Platinum Rewards, or savings-secured versions to allow members to choose the best fit for their needs. Unlike similar credit cards, Velocity's no-nonsense Visa has no annual fee.
An introductory rate of 2.99% APR is available on the Platinum and Platinum Rewards cards for a period of six months. After the promotional period is over, cardholders can still get low rates starting at 7.99% APR for the Platinum card and 9.49% APR for the Platinum Rewards card, based upon their credit score.
No-nonsense Visa credit cards from Velocity Credit Union are accepted by any merchant that accepts Visa as a form of payment. Plus, if cardholders miss a payment or make a late payment, there is no high penalty APR to worry about.
Savings-secured cards give credit union members the option to start building or rebuilding credit. A deposit account made with Velocity is used as collateral to allow folks who have had past credit problems or have not built credit to still benefit from the credit cards.
"Velocity has worked to develop this credit card program to really benefit its members. You would be hard-pressed to find a more attractive interest rate on a credit card anywhere else," said Carol Cain, Velocity marketing vice president. Members can apply online at http://www.velocitycu.com or at any branch in Austin or Round Rock.
About Velocity Credit Union:
Velocity Credit Union has been serving members of the Austin community since 1947. Originally formed to serve city employees, Velocity has grown into an impressive financial institution with a membership of over 70,000 people. As a not-for-profit institution aimed at helping members with their financial goals, Velocity Credit Union offers loans, savings options, credit cards and checking accounts.
For more information, visit the Velocity website: https://www.velocitycu.com/.