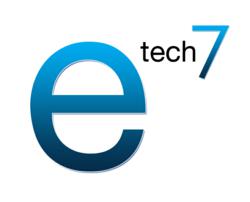 New York, NY (PRWEB) April 21, 2013
More and more often these days, larger companies will outsource their IT support to foreign countries such as India or China out of economic concerns, often to the detriment of the consumer experience as well as overall company efficiency. Often, companies forget the advantage that a local IT support team can have, and today Emil Isanov, CEO of Etech 7, a managed IT services company in New York, testifies as to the advantages of having a support team onsite.
"The main problem that arises from IT outsourcing by large firms, larger than any other issue, is that of geographic location" states Mr. Isanov. "When technology fails, as it is often prone to, communications need to be conducted across hundreds, sometimes thousands of miles, and while we now possess the internet infrastructure needed to do that in a matter of seconds, there are definitive advantages to being able to speak to someone in person. If a component fails at a critical point, rather than simply hold it up to someone and show them exactly when and where it went wrong, if I'm dealing with outsourced IT, I need to send them a picture, I need to outline the area on the picture I'm referring to and describe it in detail in writing, and then on top of that I need to wait for a response. And on the off chance the person on the other end understands the issue, I then need to send that component in through the mail while waiting for it to be fixed, which can take weeks and even a few months—time which most companies simply don't have."
Yet geographic location is an issue on the sending end, as well as the receiving one.
"We are a New York-based IT support company, and in a city as large as this, with this many businesses that rely on information technology to even function, as well as a city as fast-paced as this, what sets our company apart from the competition, and the other IT services in New York, is that we can be onsite, same day, with a full team of technicians in response to a single email. There's no back and forth with the company, and we keep parts and components stocked ahead of time; in a worst case scenario where we're missing a component a client needs, we overnight it. There's no waiting, and no confusion."
About the Company:
ETech 7 is a technology services leader offering managed IT services, IT outsourcing, backup and disaster recovery solution. Please visit ETech7.com or contact (212) 997-1202 for more information.