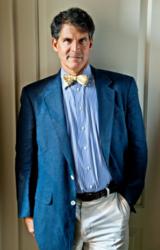 Sun Valley, ID (PRWEB) April 11, 2013
Spring is a time for new beginnings and there is no better place to renew your body, mind and spirit than in Sun Valley, Idaho this Memorial Day weekend, at the 16th annual Sun Valley Wellness Festival, known as one of the premier festivals of its kind in the US. The five day celebration, held at the famous Sun Valley Resort May 23-27, brings in the country's top wellness speakers for more than 30 presentations and workshops addressing various modalities of body, mind, spirit and environmental wellness. The festival also offers a Next Generation Wellness educational tract for young adults, and a Children's Wellness tract for kids.
Leading off the long list of impressive, nationally-renowned speakers is keynoter Dr. Eben Alexander, renowned academic neurosurgeon and #1 New York Times best-selling author of "Proof of Heaven", who has been featured on Newsweek, Oprah's Super Soul Sunday, The New York Times, ABC's 20/20, and more. Alexander spent 54 years honing his scientific worldview. He thought he knew how the brain and the mind worked. A transcendental Near-Death Experience, in which he was driven to the brink of death and spent a week in a deep coma from a critical brain infection, changed all of that – completely.
Other featured keynote speakers, Amory Lovins and R. James Woolsey, join the festival in a conversation on energy. Lovins is widely considered among the world's leading authorities on energy, having advised everyone from major corporations and the Pentagon on our energy risks and opportunities, and is the recipient of multiple awards including the Onassis Prize, the Heinz Award, the Time Hero of the Planet and the Blue Planet Prize. R. James Woolsey is a former CIA Director and co-founder of the United States Energy Security Council whose real-world experience of the risks America faces from our unsustainable energy system has led him to be a powerful voice for America's leadership in energy efficiency and renewable energy. Their conversation, facilitated by global energy expert Amie Christiansen, is sure to challenge, inspire and inform.
Other top speakers include NPR's favorite family doctor Zorba Paster, MD; "Spirit Junkie" Gabrielle Bernstein; renowned LA-based yoga teacher Tommy Rosen, who specializes in yoga for addiction recovery; naturopathic doctor, Ironman triathlete & wellness specialist James Rouse; internationally recognized futurist, and author of Voluntary Simplicity & Awakening Earth Duane Elgin; Olympic coach and founder of Inner Sports Garret Kramer, feng shui master and scholar Steven Post; http://www.dailylove.com founder Mastin Kipp, edible and medicinal plant expert and founder of The Seed Trust Bill McDorman, Paralympic Gold Medalist and inspirational speaker Muffy Davis, expert astrologist and author David Pond, and many others.
Other festival events:

Featured musicians Heather & Benjy Wertheimer will present a lively evening of Kirtan - a celebration of spirit through the chanting of sacred names, carrying the audience into a state of heightened awareness, bliss, and devotion. The audience is invited to participate fully through call-and-response chanting, dance, and meditation.
Opening Shaman Fire Ceremony at Trail Creek.
Movement Studio & Wellness Expo: In addition to the exceptional line up of speakers and workshops, the Sun Valley Wellness Festival will offer a Movement Studio with a variety of ongoing classes with a focus on various types of yoga practices taught by outstanding teachers, including Tommy Rosen. The Wellness Expo runs all weekend and features vendors selling wonderful wellness products from beautiful clothing to jewelry and health products. In the Hands-On-Hall, attendees can get a massage, reflexology, have an intuitive reading, or try a henna tattoo. The Wellness Expo is free and open to the public throughout the festival.
For those who want to mix in some outdoor fun, the Sun Valley area, set in the spectacular Idaho Rockies, is full of opportunities for outdoor recreating including hiking, biking, fishing, rafting, golf and more. The community also has a vibrant arts and cultural scene that is innovative and world-class.
Tickets for the Sun Valley Wellness Festival can be purchased online at http://www.sunvalleywellness.org, where a complete schedule of events is available. Special Wellness Festival lodging rates at the Sun Valley Resort start at just $120. To make lodging reservations call 1-800-786-8259 and ask for the Wellness Festival rates.
Major sponsors of the Sun Valley Wellness Festival include Spirituality & Health, SPF Studio, Zions Bank and St. Luke's Wood River Foundation.
The Sun Valley Wellness Festival is produced by the non-profit Sun Valley Wellness Institute, which offers & promotes year-round programs on health and wellness as well as an extensive online wellness directory and calendar of wellness & fitness events. http://www.sunvalleywellnessinstitute.com
For more information contact:
Carol Waller, (208) 720-3965, carol(at)sunvalleywellness(dot)org
Ellen Gillespie, (208) 726-2777, ellen(at)sunvalleywellness(dot)org