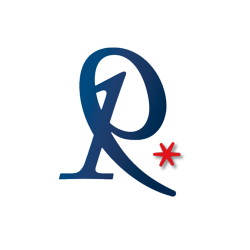 We have released DirectConnectfyi for Sage 500 and Sage 100 ERP and will continue to develop and offer real time integration with other general ledger systems.
Ft. Lauderdale, FL (PRWEB) April 11, 2013
Renovo Corporation today announces the release of DirectConnectfyi for Sage 500 ERP and a DirectConnectfyi for Sage 100 ERP through DSD. These two new solutions provide real time direct integration and allow a Sage 500 or 100 ERP user to enter a journal entry and then immediately report against it in Renovofyi, the company's comprehensive financial report writer.
DirectConnectfyi ensures that Renovofyi is instantly aware of any new data, including new general ledger accounts, balances and journal transactions, and provides real time reporting with Renovofyi. Alternatively, Renovo's Connectfyi solution provides near real time reporting and integrates with a broad range of general ledger systems.
Renovo has teamed up with DSD to offer a DirectConnectfyi solution for Sage 100 ERP. Renovo customers will utilize a special version of SQL Mirroring used in conjunction with DirectConnectfyi to accomplish the direct integration. This version, "LMSR SQL Mirroring for Renovofyi" is available by contacting Jon Reiter of DSD at jonr(at)dsdinc(dot)com.
"Renovo is dedicated to providing outstanding financial report writing solutions, support and services to our partners and customers," stated Maureen Okerstrom, President of Renovo Corporation. "We are very pleased to be able to offer DirectConnectfyi for Sage 500 and Sage 100 ERP today, and will continue to develop and offer real time integration with other general ledger systems moving forward."
Renovo Corporation's solutions are utilized by an ever increasing customer base that ranges from small to enterprise businesses, across a wide variety of vertical markets and globally, to streamline the financial statement process. Renovo's solutions are sold primarily through the company's strategic resellers and general ledger system providers. For more information, please visit http://www.renovofyi.com.
About Renovo Corporation
Renovo Corporation, is quickly gaining market share with its next generation financial report writing solutions The Company's solutions utilize the industry's latest technologies, are 100% web based, either on premise or in the cloud (SaaS). The product line includes Renovofyi, a financial report writer that offers a streamlined method of designing, generating and distributing financial statements; Currencyfyi, a currency translation solution with currency restatement and consolidation for foreign subsidiaries; Connectfyi, that provides the integration to work with almost any general ledger system, including Sage 100, 300, 500, Elite, Flexi and others; DirectConnectfyi for Sage 500 and Sage 100; and Cloudfyi, the complete Renovofyi Suite for deployment in the cloud. For more information or to see a demo, visit http://www.Renovofyi.com.
About DSD Inc.
Founded in 1984, DSD Business Systems specializes in a service-oriented approach to integrating accounting and business management systems with information technology to automate their customers' business processes. With customers across the United States, Canada, Mexico, Europe, and Asia, the Company has helped thousands of small and medium-sized companies run their businesses more effectively and offer a wide range of enterprise-wide solutions, including healthcare software, accounting, human resources, customer relationship management and project-based applications, and specialize in manufacturing, wholesale distribution, inventory management, industrial equipment and supplies. DSD is dedicated reseller and certified expert for Sage and NetSuite on-premise and cloud software packages.
###
Renovo Contact:
Sharon Woolley
Renovo Corporation
954-530-3580 x 309
press(at)renovofyi(dot)com
DSD Inc. Contact
Jon Reiter
DSD Business Systems
408.280.7587
JonR(at)DSDINC(dot)com