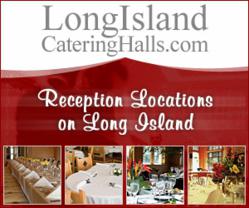 In response to the growing popularity of hosting parties in the private room areas of local restaurants, LongIslandCateringHalls.com has expanded its Restaurant Section to include more local venues, and more thorough information.
Kings Park, New York (PRWEB) April 23, 2013
With the rise in popularity of Restaurants catering parties in their private rooms, and a growing interest in renting out entire establishments for lavish affairs, LongIslandCateringHalls.com has updated their Restaurant Section to include more local restaurants than ever before. Unlike traditional catering halls and event spaces, restaurants make all of their food on-site, and can host events both big and small – a versatility that is inherent with their design.
From small corporate gatherings to medium and large family celebrations, party planners on Long Island have been turning to their favorite dining destinations to host their affairs of all sizes. With so many high-end restaurants on Long Island, this shift is not a surprising one – locals are looking to hold their gatherings at locations where the food and service are excellent, and dining establishments Island-wide have heeded their call. To help locals plan their weddings and special events, LongIslandCateringHalls.com has expanded its Restaurant Section to include more local establishments, and has updated all of their listings to include more photos, and thorough information than ever before – making it simple for event planners to round down their choices, and find the perfect venue for the big event.
Since launching in 2008, LongIslandCateringHalls.com has been an increasingly popular resource for locals looking to organize events, and party planners alike – the site provides robust, up to date, information on local venues, catering halls, and event services providers in both Nassau and Suffolk –making it a one stop shop for planning the perfect gathering on LI. Its features include bookmarking capabilities, comparison tools, and this latest update to the Restaurant Section is a yet another example of why LongIslandCateringHalls.com continues to be relied upon by thousands of Long Islanders each month for planning gatherings.
With more locals looking to host their gatherings at their favorite restaurants and hot spots, upgrading and updating the Restaurant Section of LongIslandCateringHalls.com was the next logical step in the site's overall update.
Whether it's a small family gathering, or an upscale corporate affair, LongIslandCateringHalls.com can help you find the perfect venue for any event – many of which can be found in the recently updated Restaurant Section. For locals looking to host an event at their favorite eatery, LongIslandCateringHalls.com has all the tools necessary to round down the choices, and plan the perfect party.