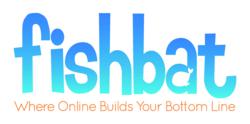 The decision to roll out Chat Heads for iPhone users could be part of a bigger plan.
Bohemia, NY (PRWEB) April 19, 2013
On April 19, leading online marketing company fishbat responds to an article published by Mashable, detailing how Chat Heads will be implemented into iPhone and iPad operating systems.
According to an article published by Mashable, Facebook updated its iOS application Tuesday to include the Chat Heads feature. As the Apple App Store prompts users to update their Facebook app this week, the Chat Heads feature will be installed.
Chat Heads is one of the more notable features from the announcement of Facebook Home. In the Android version of this app, messages from Facebook friends pop up on the screen in colorful bubbles. The bubbles, sporting friends' profile pictures, can even appear over other applications. However, the iOS version only shows Chat Heads messages within the Facebook app.
Justin Maas, vice president of client relations for fishbat, says Facebook's decision to roll out Chat Heads for iPhone and iPad users could be a step toward developing a full iOS version of Facebook Home. "The decision to roll out Chat Heads for iPhone users could be part of a bigger plan," he says. "They might be trying to test the waters to see how iPhone users react. Facebook probably wants to see how well the feature works within Apple's operating system as well."
Maas says an iOS version of Facebook Home could broaden the spectrum for mobile advertisers. "Facebook Home is another platform that marketers could use," he says. "It's a way for Facebook to infiltrate every part of a user's mobile experience. While it does not currently promote ads, it's a new opportunity for brands that already advertise on Facebook. Opening this app to iOS users could expand the advertising opportunities and visibility. "
fishbat, Inc. is a full service online marketing company. Through social media management, search engine optimization (SEO), web design, and public relations, fishbat strives as a marketing firm to raise awareness about your brand and strengthen your corporate image.
#####