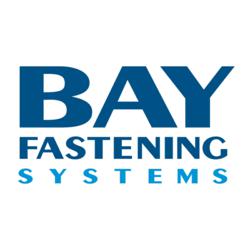 It is amazing to see the evolution of new technologies and the incredible improvements of shear strength these new and innovative fastening systems offer...
Bohemia, NY (PRWEB) April 26, 2013
On April 26, Bay Fastening Systems reacts to news posted on Your News Now – Hudson Valley about the commencement of the second phase of construction at the Twin Bridges in New York.
The Twin Bridges, also known as the Thaddeus Kosciuszko Bridge or the Northway Twin Bridges, is located over the Mohawk River and connects the Albany and Saratoga counties. According to the Your News Now article, the southbound side of the bridge will be closed on weekends during the rest of the spring for the second phase of construction repairs.
During the first phase of construction, delays affected commuters' weekday morning commutes. However, delays are not expected to be as severe this time around.
Department of Transportation (DOT) spokesperson Bryan Viggiani commented in the article, "We've definitely learned from past practices of what we did last fall. We think the project will go much smoother this time." Viggiani also added that the bridge may not require major repairs for another forty years after this round of construction is completed.
According to the article, the people interviewed were "annoyed," but they understood the importance of bridge repairs.
"Although this construction project may be an inconvenience to commuters, repairs are required to maintain the structural safety of the bridge," says blind rivet expert Michael Eichinger. "At Bay Fastening Systems we supply many types of engineered fastening systems for heavy construction. It is amazing to see the evolution of new technologies and the incredible improvements of shear strength these new and innovative fastening systems offer. Even structural Blind Rivets have found their way into some heavy construction projects for longer lasting strength and reliability that was not possible until recent years. Bridges are complex structures that must safely support a large amount of weight. Updating bridge construction with newer, stronger and more durable fastening systems is vital for safety and economically prudent to further reduce future maintenance costs."
Bay Fastening Systems is a full service distributor of engineered fastening systems that include Blind rivets, drive rivets, solid & semi-tubular rivets, military spec rivets, Lock Bolts, Inserts and specialized installation systems. Founded in 1962, Bay Fastening Systems has become a leader in the fasteners industry through its continuing commitment to quality service, deep product knowledge and consultation, and an easy ordering process.
#####