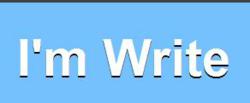 We complete SEO copywriting orders from around the globe, so the writing team should be international too.
Spruce Grove, Alberta (PRWEB) April 20, 2013
I'm Write, a Canadian freelance writing company ( http://imwrite.ca/ ), has hired a writer from Pakistan to further diversify the SEO copywriting team.
I'm Write is based in Edmonton, Alberta and has completed assignments for clients in India, Thailand, Australia, America, Canada and the UK. Originally, all writers on staff were local to Edmonton, Alberta in Canada. In 2012 I'm Write added an America writer. Now, in 2013, I'm Write has added a writer from Pakistan.
"It just makes sense," says Nerissa McNaughton, the owner and founder of I'm Write. "We complete SEO copywriting ( http://imwrite.ca/services/seo-copywriting ) orders from around the globe, so the writing team should be international too."
One of the questions McNaughton gets asked frequently is if every SEO copywriting team member is from overseas. "When prospective clients see the rate sheet, they assume the team is based in another country. This, however, is not the case. The team, as of 2013, is mainly Canadian with a team member in America and now one in Pakistan. Regardless of where each writer hails from, they all have to speak and write English, pass a writing test, and go through a period of probation. Our great prices are not a reflection of, and I hate to use this term, 'cheap labour'. I hire SEO copywriting staff that can write fast so we can complete assignments efficiently while keeping the cost down for the consumer."
Another way I'm Write saves on overhead is by taking advantage of today's technology and running a virtual office. I'm Write is an office-less, paperless environment. All interactions between staff and clients are handled via emails, Skype, texts, cloud computing and phone calls. Writers submit their assignments via email, enabling staff members to work from any location and on their own their own schedule. All staff members and I'm Write's clients require is a computer with Internet access. It is thanks to this technology-based, office-less system that I'm Write is able work with staff and clients from around the world.
"Not all of our clients are Canadian," concluded McNaughton. "Although we are able to handle the differences in spelling across all the countries we produce work for (such as colour vs color and so on), having a diversified staff will enable us to complete location-based assignments more efficiently. Research is great, but it is even better to have someone with specific experience for each assignment. The point of diversifying is to keep our commitment to quality. Every decision we make as a team is made with our clients and the well-being of our staff in mind."
About the Author:
I'm Write creates articles ( http://imwrite.ca/services/article-writing ), blogs, creative writing ( http://imwrite.ca/services/creative-writing ), SEO work, and more for clients on an international level. Contact I'm Write when you need words that work.