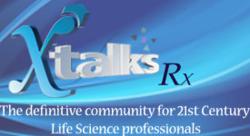 The intrinsic differences between clinical trials and real-life drug treatment create safety gaps that can undermine the overall benefit for patients and value of marketed drugs
Toronto, Canada (PRWEB) April 23, 2013
The intrinsic differences between clinical trials and real-life drug treatment create safety gaps that can undermine the overall benefit for patients and value of marketed drugs.
Post-Approvals Clinical & Epidemiology Studies (PACES), including Post-Marketing Observational Studies (PMOS) and Phase IV studies, are the only sources of information that allows the assessment of real–life effectiveness and safety. These studies are ideal for generating data regarding patient adherence/compliance to treatment and its impact on effectiveness. Practice patterns and adherence to treatment guidelines by physicians can only be assessed with PACES.
In an exciting new webinar, Dr. John Samplis, Chief Scientific Officer at JSS Medical Research Inc., will cover:

The objectives of PMOS and Phase IV studies
Strategies for designing meaningful PMOS and Phase IV studies
Important considerations when conducting PMOS and Phase IV studies, including: Objectives, Study Design, Statistics, Randomization, Non-standardized follow-up, Data Analysis
The advantages and disadvantages of PMOS and Phase IV compared to other post-approval studies design
Examples of PMOS and Phase IV.
A Q&A with the audience will follow the main presentation.
For more information about this event or to register, visit: http://xtks.in/xto591p
Xtalks, powered by Honeycomb Worldwide Inc., is a leading provider of educational webinars to the global Life Sciences community. Every year thousands of industry practitioners turn to Xtalks for access to quality content. Xtalks helps Life Science professionals stay current with industry developments, trends and regulations. Xtalks webinars also provide perspectives on key issues from top industry thought leaders and service providers.
To learn more about Xtalks visit http://xtalks.com/ContactUs.ashx
Contact:
Karen Lim (416) 977-6555 ext 227
clientservices(at)xtalks(dot)com