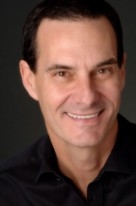 This is definitely a Seller's Market...Sometimes we see up to 15 offers on a home!
SEATTLE, WASHINGTON (PRWEB) April 22, 2013
Eric Robison, of Keller Williams Realty, stopped by the studio for an interview with Host Ben Brashen, of The Brashenomics Radio Show. The two men had a lively discussion about the state of Seattle's Housing Market. The listeners received an earful of information and tips.
Ben starts the show by asking Eric a question: "Eric, is it really true that homes are selling like hot-cakes? What's going on here in Seattle?. Eric replies: "This is definitely a Seller's Market. I mean we have homes entering the market that are receiving multiple offers. Sometimes we see up to 15 offers on a home, and if that isn't phenomenal enough, they are above asking price!".
Eric goes on to explain that Seattle's low housing inventory has changed the market into a Seller's Market. "What a great time to have a home to sell in Seattle. This just happens to be a part of the country that has not been hurt by a down economy. Seller's are looking for all cash buyers, great financing, and a solid down payment. Buyer's have to keep these "Seller's Wants" in mind when presenting offers, or they will not stand-out."
Eric Robison realizes that there are a lot of great agents out there, and he makes the effort to stand-out amongst them. This is because he takes the time to discover what is truly important to each client. Eric takes his over 23-years of experience to help reach their goals. His staff takes care of all of the details, so that he can give the client the personal attention they deserve. This Reporter has seen how his clients feel about him, and it is very impressive.
Customer Testimonials have always been a great Barometer of a firm's success. Here is what Matthew Gamble of Beacon, Hill, WA, had to say: "One word comes to mind when I think of Eric: amazing. We had a month to sell our condo in Beacon Hill. While we had friends who are Realtors, our neighbors used Eric's services and he was able to sell their condo quickly and efficiently. As a result, we decided that we would go with him and I cannot begin to tell you how glad we are that we did. Eric is professional, thoughtful, punctual, trustworthy, creative and insightful. He went the extra mile for us and I simply cannot say enough. If you are looking for a Realtor in the Seattle area, look no further than Eric Robison!
Complete information is available on the website: Eric Robison/Keller Williams