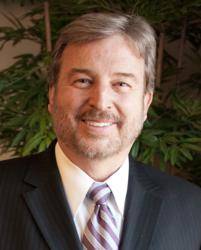 ...a tireless risk manager, broker, consultant, and most importantly, educator in his many years in risk management.
Duluth, GA (PRWEB) April 22, 2013
The McCart Group's Executive Director of Strategic Risk Management and Learning, Daniel (Dan) W. Houston, was awarded the "The Harry and Dorothy Goodell Award" which is sponsored by the Risk and Insurance Management Society (RIMS) and is the most prestigious award the Society bestows upon an individual. The Goodell Award recognizes one person who is furthering the goals of risk management and RIMS through outstanding achievement. Harry Goodell, the first president of RIMS, established this award.
After accepting the award, Mr. Houston thanked The McCart Group: Joe McCart and Jeff McCart, truly a risk management visionary. He also thanked RIMS for making risk management the profession it is today. "There is no professional society or association that has promoted and propelled a professional as succinctly, thoroughly, and with such clarity as RIMS," said Houston.
Dan received the award in Los Angeles today at the RIMS Annual Risk Management and Insurance Conference, just after the release of a documentary featuring his years of service and achievement in Risk Management. The RIMS conference attracts over 10,000 attendees each year.
The first Goodell Award was presented in 1979. Each year, the RIMS award committee seeks out a risk management professional who has provided superior service over many years, made major contributions to risk management, developed new or innovative risk management concepts, and demonstrated innovation or superior effort in risk management or industry educational activities.
Mr. Mike Eremchuk, Vice President of Risk Management and Enterprise Security for First Data Corporation, nominated Dan for this award. "Dan Houston has been a tireless risk manager, broker, consultant, and most importantly, educator in his many years in risk management," Eremchuk stated. "He has the same love of learning and education as did the award's namesake and also has the wisdom and integrity which were Harry Goodell's trademarks."
Dan was recognized for his career as a director of risk management and insurance for worldwide Fortune 500 companies; major insurance brokers and for his contributions in risk management and insurance education. He is a frequent speaker and has authored over 500 articles, texts and educational courses.
For more information, visit The McCart Group website, the RIMS website or contact Nancy Burnett at nancy.burnett(at)mccart(dot)com.
About The McCart Group
As one of Atlanta's leading independent insurance brokers, The McCart Group was established in 1971 and is comprised of a Risk Management & Property & Casualty Insurance practice and an Employer Services & Group Benefits practice. The McCart Group employs over 100 professionals in their Duluth, GA office.
The McCart Group's capabilities encompass the entire spectrum of risk management - property & casualty brokerage, benefits consulting and brokerage services, human resources services, safety & risk control services - all areas that if not managed properly can create significant risk for an organization. Its client base is international, national, and local.