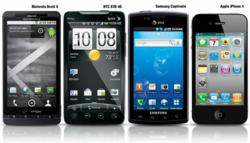 The demand for a strong digital presence for business owners has never been more important than it is today
San Francisco, CA (PRWEB) April 20, 2013
Web hosting provider The Host Group announced on Friday that it has expanded its data center in Fredericksburg, Virginia The Host Group has worked diligently over the past 10 months to plan the large data center on the east coast, and says the area is a vital hub towards growing its its global expansion plans.
The new modern facility is fully equipped with powerful generators, UPS systems, security and was built with green energy efficiency based on design by The Host Group engineers and site planners.
The Host Group used scalability and efficiency, and has recently added many different services including dedicated servers, public/private cloud servers and VPS servers. In addition, management recently hired additional staff to launch a website development service that includes eCommerce, custom logo design and SSL certification.
Clients also have the option of physically housing server hardware in The Host Group Virginia data center as well as 24 hour access to their hosting, reselling and custom website design offerings according to a company spokesman
The Host Group says its Virginia based network runs multiple Gigabit fiber connections into the facility, and The Host Group says it results in high performance routing.
"Establishing this state-of-the-art data center was vital in our expansion plans," The Host Group's founder and CEO, Doug Davis said in a statement. "There are countless emerging markets all over the globe, and our clients need the data center infrastructure to deploy their applications and launch new projects"
The Host Group is one of the very few companies who actually physically operate a data center with such a high level of reliability and professionalism. In a statement from staff and management, The Host Group highlighted a desire to deliver over a decade of experience to its diverse clientele.
CEO Doug Davis also added, "The demand for a strong digital presence for business owners has never been more important than it is today."
In 2011, The Host Group expanded its VPS hosting services to Canada, and upgraded its current data center to it's existing capacity today.
For more information about hosting, custom website development and design, eCommerce solutions, simply call 1.800.537.9414 (toll free) , or email support(at)thehostgroup(dot)com.