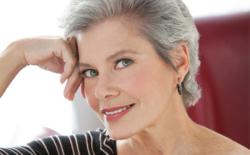 Sinclair feels that erotica is a great way for couples to open communication about desire and fantasy. It is a healthy way to explore new, fresh ideas, and for many women is a terrific way to help boost libido and improve arousal.
(PRWEB) April 23, 2013
In this informative and fun hour long webinar, iconic 'Couples' Erotica' film director, Candida Royalle, will discuss everything from the importance of erotica in intimate relationships, how the erotica we know today came to be, and how she scripts films for her production company, Femme™. Candida will also give advice on best practices for writing erotica to become a film, and will take live questions from our audience to help them hone their skills.
Space is limited! Registration is available at: https://www3.gotomeeting.com/register/923703038
About Sinclair Institute
Since 1991, Sinclair Institute® has developed an extensive library of videos and products covering everything from advanced sexual positions to erectile dysfunction solutions. The best selling Better Sex Video Series®, has sold more than four million videos in over 30 countries. Sinclair sex education videos help individuals learn about sexuality in the privacy of their home. Working with a diverse team of professional sex educators and therapists, we create products that work by fostering communication and creativity between partners. The Better Sex® videos address topics many people find difficult or embarrassing to discuss.
About Candida Royalle
Candida Royalle first came in to the public eye for her internationally acclaimed line of erotic films from a woman's perspective. Innovating the concept of "couples' erotica", she created Femme™ Productions, Inc. in 1984 in order to produce adult films that spoke from a woman's voice and could be entertaining while promoting positive sexual role modeling for couples to view together. Royalle's work has been favorably received by viewers and the media, as well as the sexology community. She has become a sought-after speaker, having lectured at such venues as the Smithsonian Institute, the American Psychiatric Association's national conference, and the World Congress on Sexology, as well as several sexuality conferences and universities including Princeton, Columbia, Wellesley College and New York University. She is the first erotic filmmaker to have been invited to become a member of the American Association of Sex Educators, Counselors and Therapists due to the message of "positive sexuality" in her films.