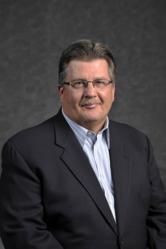 Working with schools to identify the right solution for their specific needs takes careful expertise and planning that is beyond the capability of the staff at most institutions.
Addison, IL (PRWEB) April 24, 2013
With deep experience in the education sector, ITsavvy's school technology experts warn against three common mistakes that educational institutions make when planning technology purchases.
1. Not Complying with Regulations: Schools have to take into account not only budget constraints but government/district regulations and guidelines when considering a technology purchase. One of the common oversights is buying products/solutions that do not fit specifications.
2. Pressure to Find a Quick Solution: Allowing technology to become obsolete often requires schools to play catch-up. They suddenly find themselves in a situation where almost everything administrators, instructors, and students are using is no longer cutting edge (or even effective). When this happens, the pressure is on to remedy the situation as quickly as possible. Hasty buying mistakes result.
3. Short-Term Cost Considerations: Most schools today are under enormous pressure to do more with fewer and fewer dollars. This creates a situation where they look for the lowest cost solutions, without considering the long-term costs (inadequate capability and performance, inability to upgrade, high energy use, etc.).
All of this can be avoided by building a partnership with a trustworthy technology provider, such as ITsavvy, that will develop strategic, cost-effective technology solutions. "We work with schools to identify the right solution for their specific needs," said Mike Theriault, ITsavvy's president and CEO. "This takes careful expertise and planning that is beyond the capability of the staff at most institutions."
ITsavvy will be participating in the NORTH 1:1 (BYOD) Symposium at Corporate College in Warrensville Heights, Ohio on May 3 from 8:30 a.m. to 2:50 p.m. The event is geared toward school districts that are ready to implement or are investigating the benefits of a 1:1/BYOD initiative. At the event, school district administrators, curriculum coordinators, technology staff, and educators will evaluate different platforms for 1:1/BYOD policy. ITsavvy will be explaining and demonstrating the robust wireless networks that 1:1 initiatives require and a solid strategy for managing mobile devices and choosing hardware. For more information, visit: http://1to1plan.org. For all upcoming ITsavvy events, visit: http://www.itsavvy.com/about/events/.
ITsavvy, one of the fastest growing companies of its type in the U.S., is a recognized leader in tailored end-to-end IT product and service solutions. ITsavvy built its reputation as a value-added reseller with industry-leading product availability; design and implementation, client support and delivery speed through 46 distribution centers across the U.S. The company's new user-friendly website provides 100s of concise, leading-edge IT decision-making resources, including an e-commerce site with real- time pricing and availability. ITsavvy is headquartered in Addison, Ill., with offices in Chicago's Loop; Davenport, Iowa; Hayward, Calif.; and Beavercreek, Ohio. Call 1-855-ITsavvy (1-855-487-2889), email: info(at)ITsavvy(dot)com, visit: http://www.ITsavvy.com/.
Visit ITsavvy's Media Center at: http://www.ITsavvy.com/about/media-center/.
About ITsavvy http://www.ITsavvy.com/
ITsavvy was founded in 2004 by industry experts Mike Theriault and Chris Kurpeikis. The company has grown from a Midwest start-up to a national, award-winning leader in IT products and services. Mike and Chris conceived of ITsavvy after becoming convinced they could significantly outdo competitors in a number of areas including client service. By combining a comprehensive value-added reseller business with an industry-leading array of services through its Advanced Solutions Group, ITsavvy is quickly becoming the benchmark for integrated IT products and advanced solutions providers.
Media Contact: Jean Van Rensselar, Smart PR Communications Jean(at)SmartPRCommunications(dot)com /630-363-8081