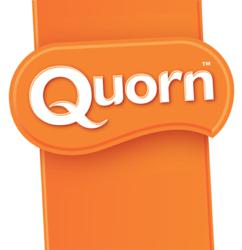 Like Quorn products, meatless options can be enjoyed by individuals who still eat meat but are looking to cut back on their consumption levels...
Bohemia, NY (PRWEB) April 26, 2013
On April 26, Quorn foods encourages sporting venues to offer additional meal options for vegetarians.
According to an article by the Vegetarian Star, Wrigley Field, home of the Chicago Cubs baseball team, is partnering with Levy Restaurants to offer fans more types of meatless meals for the 2013 season. Wrigley Field, which is already considered among PETA's most veggie friendly stadiums in the United States, will be adding to their list of meat free options with vegetarian hot dogs, meatless burgers and wraps. According to the article, all of the standard condiments will be available to use as toppings for the meatless items.
The article goes on to suggest other establishments outside of the stadium that offer meat free options, such as Hot Doug, Loving Hut and Huey's.
"We are a big supporter of the vegetarian lifestyle and eating healthy in general," says David Wilson, Quorn Foods representative. "We are happy to see that Wrigley Field is expanding their menu to fit the needs of vegetarians, and we hope that more stadiums across the country follow their example."
Wilson goes on to point out that meatless meals are often healthier than their counterparts. "By offering more meatless options, Wrigley Field is also helping to promote health. Like Quorn products, meatless options can be enjoyed by individuals who still eat meat but are looking to cut back on their consumption levels. Our delicious Quorn burgers and Hot dogs are enjoyed by vegetarians and meat eaters alike. They are soy free and taste great compared to our competitors and other meats."
Looking for a healthy alternative to meat? Unlike other meat-alternative manufacturers, Quorn uses mycoprotein: a healthy, naturally occurring alternative protein source that replicates the taste and texture of meat, while being significantly lower in saturated fats and calories. Quorn Foods offer a wide range of products, including ready-to-serve meals, snacks, and food for your barbecue -- as well as ingredients to make your own nutritious, meat-free dishes from scratch. The wonderful taste of Quorn's meatless meals lets you experience the foods you love without sacrificing nutrition.
#####