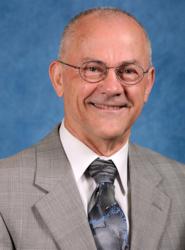 Prescott, Arizona (PRWEB) April 24, 2013
The Board of Trustees of the Aviation Accreditation Board International (AABI) recently selected Dr. Gary Northam, dean of the College of Aviation at Embry-Riddle's Prescott Campus, as the new AABI president, effective fall 2013.
AABI is the accrediting body for aviation programs at colleges and universities in the United States and abroad. Northam has been an AABI visiting team member and team chair for 16 years, developing and teaching team training workshops and chairing a committee on the development of graduate criteria.
"My focus as president will be to continue the work that AABI has already accomplished by assisting aviation programs in the accreditation process, and by recognizing those worthy programs with accreditation," Northam said. "Another emphasis will be on promotion and membership growth."
Northam joined Embry-Riddle in 2005 as professor and chair of the Safety Science Department and was appointed dean of the College of Aviation in 2010. Previously he was chair of the Technologies Department at Palo Alto College and then chair of the Department of Aviation Sciences at Parks College.
Northam holds a B.A. and M.Th. in Religion and a Ph.D. in Adult Education, as well as FAA commercial, single-engine and multi-engine, CFI-instrument and ground instructor advanced and instrument ratings.
The author of an extensive list of publications, Northam is an editorial board member of the Collegiate Aviation Review. He served as a college credit evaluation team member for the American Council on Education from 1995 to 2005.
About Embry-Riddle Aeronautical University
Embry-Riddle Aeronautical University, the world's largest, fully accredited university specializing in aviation and aerospace, is a nonprofit, independent institution offering more than 40 baccalaureate, master's and Ph.D. degree programs in its colleges of Arts and Sciences, Aviation, Business and Engineering. Embry-Riddle educates students at residential campuses in Daytona Beach, Fla., and Prescott, Ariz., and through the Worldwide Campus with more than 150 locations in the United States, Europe, Asia and the Middle East. The university is a major research center, seeking solutions to real-world problems in partnership with the aerospace industry, other universities and government agencies. For more information, visit http://www.embryriddle.edu, follow us on Twitter (@EmbryRiddle) and http://www.facebook.com/EmbryRiddleUniversity, and find expert videos at YouTube.com/EmbryRiddleUniv.