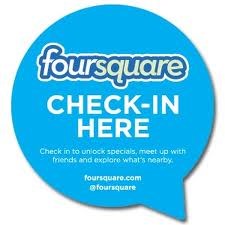 Brandon, Fl (PRWEB) April 26, 2013
Local Clicks To Bricks CEO Don Fawcett recently reviewed Foursquare as a marketing outlet for local business owners, and gave it a "thumbs up" only for certain local businesses.
Don Fawcett commented, "Foursquare is great app. It's like Facebook, Groupon, and Yelp! all wrapped into one. But what's even more exciting is how fast this social site is growing. It used to be a very mobile social app, but we're seeing more people logging in from there computers. That tells me Foursquare is quietly breaking through as a place for information about venues, which is its most prized asset."
Within the first year Foursquare launched it boasted nearly 300,000 users. Fast forward to today, and according to TechCrunch (http://techcrunch.com/2013/04/23/foursquare-redesigns-its-venue-pages-for-the-web-to-capitalize-on-its-50m-monthly-unique-visitors/), the company now has 50 million unique visitors each month. According to the same article, that's 17 million more than use the Foursquare mobile app.
Don Fawcett commented, "What we saw in Foursquare for the local business owner was a couple of things. First you have the geo-tagging, or checking in application which instantly beams a users location to all their friends through Foursquare, but it can also post to Facebook and Twitter, depending on how the user sets up the account, and we find most Foursquare users set it up this way."
Wired.com (http://www.wired.com/underwire/2013/03/location-apps-social-media/) reported that Foursquare recently made some upgrades to its mobile app. The report also stated other apps use Foursquare for their geo-tagging. These apps include the popular Evernote, as well as Vine, Instagram, and Path.
Don Fawcett continued, "The second thing is that there are now more people using Foursquare from a computer than a mobile phone. That's a huge shift and one we're monitoring closely since it indicates that people are using Foursquare for more than the gamification side of things. People are using it to access venue information over other methods."
Local Clicks to Bricks is a marketing company that specializes in helping local businesses reach consumers using Internet marketing and social media marketing strategies. For more information visit http://www.localclickstobricks.com/
=================
DC Fawcett Corporation
DC Fawcett
622 E Lumsden Rd, Brandon, FL 33511-6524
(813) 689-2300