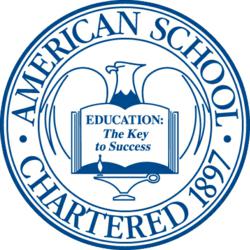 Lansing, IL (PRWEB) April 26, 2013
The American School is proud to be an exhibitor at the Teach Them Diligently Convention this weekend in Spartanburg, South Carolina. Those who stop by booth 216 on Thursday, May 2, from 6-9 p.m.; on Friday, May 3, from 8:30 a.m.-7 p.m.; and on Saturday, May 4, from 8:30 a.m.-6 p.m. will have the opportunity to meet with American School representatives and learn how the American School can help them or their children earn accredited high school diplomas or enroll in individual courses for enrichment purposes.
The American School offers more than 70 courses, many of which are available in paper-based and online formats. The School has been a leader in distance education for more than 115 years and has helped more than three million students from around the world earn their accredited high school diplomas.