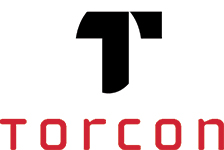 Philadelphia, Pennsylvania (PRWEB) April 25, 2013
Torcon, a regional leader in construction, has been selected by Lehigh University to provide pre-construction and construction services for renovation work on the historic 63,000 square-foot Williams Hall. The project will improve both Williams Hall's aesthetic appeal and internal infrastructure, creating a dynamic center for student activities and globally-oriented academic programs.
Constructed in 1903, Williams Hall is located centrally on Lehigh University's scenic Asa Packer campus with access to Memorial Walk, which links the eastern and western points of campus. In keeping with the University's goal of integrating academic and student life, the renovated building will be transformed into a hub for various offices and classrooms, along with diversity initiatives and open spaces supporting international collaboration.
As construction manager, Torcon's services will encompass design review, budgeting, schedule management, and the implementation of a comprehensive logistics plan for each phase of construction. In addition to renovating interior spaces within Williams Hall, the project encompasses replacing or modifying windows to increase energy efficiency, and refurbishing the building's exterior ornamentation. In addition, Torcon will oversee a site work program that includes new hardscaping and landscaping to take better advantage of the University's unique topography. Preconstruction efforts are currently underway with construction documents being prepared for a Fall 2013 start date.
"We are thrilled to be collaborating with Lehigh University on this project," said Benedict J. Torcivia, Jr., Co-President of Torcon, Inc. "My family has strong ties with Lehigh, and Torcon's staff includes many Lehigh graduates. The University is truly close to our hearts. We believe the efforts to improve this historic building will benefit the institution, the students and the Lehigh community at large. We look forward to helping to create a forward-thinking environment in which to learn."
For more information on Torcon and the Williams Hall renovations at Lehigh, please visit http://www.Torcon.com.
ABOUT TORCON
Founded in 1965, Torcon, Inc. is one of the most active and respected construction management firms in the Mid-Atlantic region. Torcon has successfully completed more than $4 billion of construction over the past decade and, today, is ranked among the largest at-risk construction managers nationally and in each of its geographic markets. From Torcon's office at the Philadelphia Navy Yard, the company's operations encompass the eastern half of Pennsylvania, southern New Jersey, Delaware and Maryland.
Torcon specializes in technically complex projects with critical quality and operational standards. The company is currently ranked among the top five builders of life science facilities in the U.S., and is also a construction industry leader in healthcare, educational, corporate and commercial projects. Torcon also offers clients comprehensive energy solutions through a dedicated operations group.