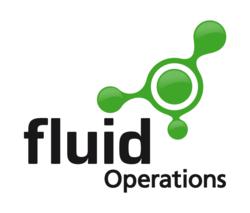 Walldorf, Germany (PRWEB) April 26, 2013
fluid Operations™, a leading provider of Cloud and Big Data management solutions based on semantic technologies, will be presenting its innovative technologies and products at this year's EMC® World at booth 757. A premier industry event offering visitors the opportunity to learn about the latest IT trends – cloud, Big Data analytics, security and software-defined data centers – EMC World will take place from May 6 to 9 at The Venetian in Las Vegas, Nevada, USA.
During the event, fluid Operations representatives will be demonstrating the fluidOps Platform and the company's proven out-of-the-box eCloudManager™ solution. The fluidOps Platform delivers next-generation semantic data and cloud management technologies and a data-driven, flexible user interface, and allows partners and customers to build customized solutions to automate Cloud and Big Data processes and workflows, add transparency to all aspects of their business, innovate new services for end-users and drive corporate objectives.
eCloudManager is a VSPEX™ Labs Validated software solution for the creation and management of flexible private and hybrid eClouds, as well as easy management of Linked Data and Big Data in the cloud.
Key solutions and use cases showcased at the fluid Operations booth include:

SAP® private and hybrid cloud enablement powered by Vblock® and eCloudManager, a Vblock Ready solution
Unified management and automation for converged infrastructure stacks such as VSPEX or Vblock
Consolidation, automation and transparency for large scale data centers
Next-generation platform for Cloud and Big Data management and solution development
fluidOps and EMC – A Winning Team
fluid Operations is a Platinum level EMC Technology Partner. eCloudManager has been tested by EMC as a data center monitoring and management solution and is also available for purchase through the EMC® Select™ program.
For more information about the integration with EMC products visit the fluidOps website or the fluidOps profile in the EMC Solution Gallery.
About fluid Operations
fluid Operations™ (fluidOps), an innovative software company headquartered in Walldorf, Germany, provides an open platform which allows for the semantic integration of structured and unstructured data across business and IT stacks and delivers the flexibility needed to optimize information management, data integration, self-service IT, IT operations, and IT service management. This basis is leveraged to deliver our cutting-edge infrastructure and cloud monitoring, management and orchestration solution, the eCloudManager™, as well as the Information Workbench™, a cloud-based Linked Data and Big Data management platform. Using a rich Solution Development Kit, partners and customers can extend the platform and build new solutions and apps for different industries and sectors. Gartner Analysts named fluidOps "Cool Vendor in the SAP Ecosystem" in 2010. In 2012, fluid Operations won the "Best in Cloud" Award in the category "Infrastructure as a Service – Private Cloud". fluidOps' Conference Explorer app won the Linked Data-a-Thon at the 2011 International Semantic Web Conference and was placed in the WWW 2012 Metadata Challenge. For more information about fluidOps and its products and solutions please visit http://www.fluidOps.com.
Press Contact
Irina Parepa, phone: +49 6227 3580 87-31, email: press(at)fluidops(dot)com
fluid Operations AG, Altrottstr. 31, 69190 Walldorf, Germany
http://www.fluidOps.com
Legal Notices
fluid Operations, eCloudManager, flexibility comes first, Landscape as a Service and other fluid Operations products and services mentioned herein as well as their respective logos are trademarks or registered trademarks of fluid Operations AG in USA and in other countries around the world.
EMC, VSPEX and Vblock are registered trademarks or trademarks of EMC Corporation in the United States and other jurisdictions.
All other products mentioned are trademarks of their respective owners.