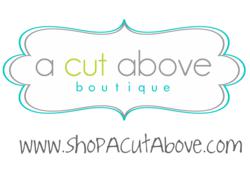 Ocala, Florida (PRWEB) April 27, 2013
Florida based A Cut Above Boutique, Inc and it's related website at http://www.ShopACutAbove.com have recently expanded their store and internet operations center. Located at 1925 SW 18th Court, Suite 104/105 in Ocala, this will be their third move in less than two years each time doubling their size. The clothing boutique featuring young contemporary women's dresses, tops, jewelry and accessories will now be headquartered in a nearly 3,000 square foot space to help accomodate the rapidly growing store.
The store and its website have an ever growing online presence with over 30,000 Facebook fans and orders delivered to every state in the country (including Alaska). The expansion was overdue says Brittney Denman, the 25 year old Ocala native who founded her company less than two years ago starting with just two dresses. "We're excited to be able to provide more merchandise, floor space, and even dressing rooms to our wonderful local shoppers. The biggest factor in our decision to expand, however, was the necessity to efficiently process the large number of orders from our online shoppers. The internet department will now have a dedicated on site operations center with inventory and staff both tripling in the upcoming months."
With everything priced at $50 or less the boutique draws trendy but budget minded customers, proving that being fashionable doesn't always come with a high cost.
For more information visit their website at http://www.ShopACutAbove.com.