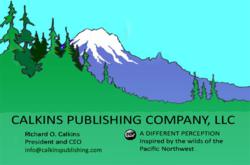 By examining the role played by the human condition in this saga, the report illuminates both matters of science and matters of human nature.
SAMMAMISH, WASHINGTON (PRWEB) April 25, 2013
Richard O. Calkins, author of Relativity Revisited, has released a new study for scientific peer review: A Report on How the Optical Laser Disproves the Special Theory of Relativity. This report overturns a cornerstone of generally accepted theory and restores the universe to Isaac Newton's common sense laws.
Einstein's theory says that time, space and mass are not constant. They change in response to relative motion. As motion approaches the speed of light, time slows to a stop; objects shrink in length to where they disappear and their mass increases to infinity. That's why nothing can go faster than the speed of light. Time and space are not even independent of each other. There are four dimensions called space‐time where time and space are interchangeable.
The new report shows that the fundamental principle on which the theory is founded is invalid. The universe is neither as strange nor as exotic as the theory predicts.
Einstein's special theory is based on the behavior of light. However, the methods available in the early
1900s to create and observe light failed to detect its directionality. As a result, Einstein's understanding of light was incomplete. He knew that light always travels through empty space at a definite, constant speed. But speed is only part of the story. The propagation of light is a vector quantity consisting of both speed and direction. Light from a laser does travel at a constant speed but it also travels in a straight line in a specific direction from its point of origin. It's the direction part that Einstein missed. A directional light source, such as a laser, discloses that Einstein's principle of relativity is invalid.
Einstein's theory is a classic example of the inherent conflict between the scientific method and the human condition. Science builds its theories from carefully controlled observations of physical phenomena. The observations must be consistently repeatable and must validate the theory's predictions. Everything is based on verifiable facts. In contrast, the human condition places hidden limits on our ability to detect physical phenomena. As a result, there are unrecognized ambiguities in scientific observations, no matter how carefully conducted. These are magnified by psychological roadblocks to interpreting what the observations mean.
This new report tells the whole story. By examining the role played by the human condition in this saga, the report illuminates both matters of science and matters of human nature.

Section 1 outlines the beliefs underlying the special theory and describes its predictions.
Section 2 shows how the light from a laser proves that Einstein's principle of relativity is incorrect and thus the theory is invalid at its very foundation.
Section 3 demonstrates how the flaw causes incorrect predictions.
Section 4 shows how the human condition contributed to the flaw in Einstein's theory and then protected it from observational challenge for more than a century.
This report is submitted for scientific peer review by its publication, free of charge, on its author's website calkinspublishing.com. The scientific community is respectfully requested to subject it to review.
To satisfy the public interest in significant scientific discoveries, the report was written to be understood by a general audience. Anyone who wants a copy can download it for free at calkinspublishing.com.