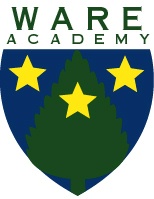 Gloucester, VA (PRWEB) April 26, 2013
Ware Academy will host a six-week summer camp June 17 through August 2 on its 19-acre campus, one mile from Gloucester's historic Courthouse District. The camp, called Camp W.A.R.E. for Wonder Arts Recreation and Enrichment, is available to students 4 to 10-years-old.
Camp W.A.R.E. is $120 per week for pre-school age children, which runs from 9 a.m. to noon, and $200 per week for rising first through fifth graders, which runs from 9 a.m. to 2 p.m.
A before and after care program is also available. The before care program is 8 to 9 a.m. and $40 per week. The after care program $80 per week and offered to Pre-K from noon to 2 p.m. and for all other students from 2 to 4 p.m.
An academic enrichment program is also available for $200 per week during the same time period. Students enrolled in that program will be grouped according to grade level, with each week in the camp series featuring a different theme – Number Crunchers, Write Words, Handwriting Helpers, Ready-Set-Go for rising Kindergarten students, Boys Only and Girls Only Reading Groups.
The theme of Camp W.A.R.E. changes each week across all age groups. Students will work on physical fitness, create art, learn about nature, turn math into fun games, write creative stories, travel around the world through imagination and more.
To register, visit http://www.wareacademy.org/welcome or contact Ginger James, Director of Admissions & Special Events at 804.693.3825.
ABOUT WARE ACADEMY:
Located one mile from Main Street in Gloucester's historic Courthouse district, Ware Academy is a Pre-K through 8th Grade independent school. The 19-acre campus is widely recognized by its signature farmhouse called Noland Hall, which houses the administrative offices, kindergarten, pre-kindergarten, music and art classrooms.
The Lower and Middle Schools are located in Waddell, Thomas, and Pickett Halls, with athletics, physical education and drama classes held in Kilborn Hall.
In addition to classrooms, Ware offers a fully outfitted computer lab, a science laboratory and a 1,000-square-foot library. The athletic program includes soccer, volleyball, cross-country, basketball, lacrosse and golf.
Ware Academy is accredited by the Virginia Association of Independent Schools, the National Association of Independent Schools, and the Education Records Bureau and the Secondary School Admissions Test Board. Ware Academy is also a member of the National Middle School Association, the National Junior Honor Society and the Association of Supervision in Curriculum Development.