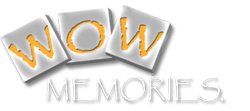 WOW Memories has created stunning new pieces of artwork for CEO of Royal TKO Media Productions, TeMeka Williams.
(PRWEB) April 26, 2013
WOW Memories, a Chicago-based custom wall art design company has unveiled its latest successful client: TeMeka Williams. The company has created stunning new pieces of artwork for CEO of Royal TKO Media Productions, TeMeka Williams, and they have detailed the story behind the art in the latest case study available at the WOWMemories.com website. TeMeka worked with the WOW Memories team to create two custom art work pieces after seeing a WOW Memories piece of art and falling in love with the unique style in which this photo was showcased.
With this new published case study, those who are interested in the beautiful pieces of artwork created by the talented team at WOW Memories can get insight on Williams' experience with the WOW Memories custom wall art service and a feel for what it would be like to work with the WOW team in creating their own artwork. Williams specifically expressed how impressed and delighted she was with the staff at WOW Memories, who were both dedicated and easy to work with, and of the high level of service offered by team member, Christopher Moffatt, who installed her custom art work.
With the company's services and their new easy to use online platform, either professional photos or even photos taken on cell phones can be used to create custom artwork. The professionals at WOW Memories hope that this piece detailing the experience Williams had with WOW Memories will provide those who are looking for more display options for their photos with the artistic solutions they are looking for.
Using the company's advanced photo-to-artwork system, existing images can be enhanced to a 5" by 7" size, up to a 12" by 24" size when photos are expanded into multiple-panel form. WOW Memories' new interface makes it easy for customers to instantly download their photos from their phone or computer onto the company's photo design tool.
The client case study from TeMeka Williams has launched on the company's website and is available, along with access to the online photo tool at http://www.wowmemories.com.