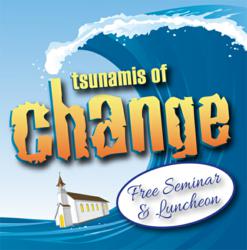 Elizabethtown, KY (PRWEB) April 29, 2013
Building God's Way (BGW), a nationwide church architect and builder network that provides a broad range of services to Christian ministries, will host a free one-day seminar luncheon at First Christian Church in Elizabethtown, Kentucky on Thursday, May 9. First Christian Church is a 50,000+ square foot worship facility that was designed by BGW architects and is scheduled for completion in early May. Hargett Corporation, the church contractor and exclusive BGW builder partner for the state of Kentucky, will co-host the event. Church and Christian school leaders throughout Kentucky are expected to attend to learn new strategies for their ministry and exchange ideas.
The seminar speaker panel will include ministry leaders and experts in the areas of facility design and construction, real estate development, member growth, funding, and worship technology. The seminar will focus on innovative solutions to address the huge economic, demographic and cultural change facing ministries today. Speakers will address some of the most important issues facing ministries today, including the expected economic impact caused by the retirement of the baby boomer generation, the rise of the Millennial generation and the increasing gender gap and racial segregation issues that exist in churches today.
The expert speakers will share strategies to address this change in the areas of membership growth, facilities and funding. Seminar topics will include:

Leveraging facilities for financial sustainability, including creative lease agreements, developer partnerships and private equity investment
Positioning Your Church for growth in a new world - reaching millennials and men; creating more racial and ethnic diversity
Designing and building facilities to meet the needs of a new generation - strategies for incorporating effective third places, worship technology and children's spaces
Reducing facility expansion & renovation costs with programs based on Biblical stewardship, relationship and outreach
Doubling church income in any economic environment
For more information on seminar topics and speakers, visit http://www.bgwservices.com/seminars.
About Building God's Way (BGW) - BGW has become a recognized leader in ministry design and construction through its extensive experience in working exclusively with churches, Christian schools and colleges. Since 1998, BGW has worked with more than 600 ministries nationwide and has developed an unparalleled network of kingdom building services that includes church design, church building, church growth coaching, vision casting, capital fundraising, non-profit development, financial solutions, worship technology, mobile solutions and more. For more information, visit http://www.bgwservices.com