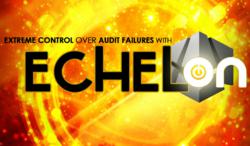 As a member of the Electronic Transaction Association with a large number of clients in the payment card industry, as well as an entire solutions suite designed around PCI regulatory compliance, exhibiting at the 2013 Expo is important to us
Lenexa, KS (PRWEB) April 29, 2013
Cosentry, a leader in compliant cloud and data center services, announced that the company will be an exhibitor at the upcoming Electronic Transaction Association Annual Meeting and Expo as a member of the ETA. Cosentry was amongst the first companies in the nation to build a PCI-DSS compliant cloud platform, the Echelon series, which will be featured at the show.
"As a member of the Electronic Transaction Association with a large number of clients in the payment card industry, as well as an entire solutions suite designed around PCI regulatory compliance, exhibiting at the 2013 Expo is important to us," said Manny Quevedo, Vice President of Business Development. "Our Compliant Ready Infrastructure is available now and is resident in a set of highly secure data centers."
The electronic transactions association represents companies in the electronic transaction processing industry, with over 500 companies counted as members. The ETA expo that the association organizes each year is the premier annual business event for the payments industry. As payment transaction has quickly grown into a 3.6 trillion dollar industry, the ETA Expo has grown to include 200 exhibitors and thousands of participants.
"The ETA expo is the perfect venue to showcase our PCI-DSS compliant suite of services," said Kevin Dohrmann, Chief Technical Officer for Cosentry. "Whether it is a full scale PCI-DSS compliant Cloud all the way up to the operating system level with comprehensive audit documentation, or simply PCI-DSS complaint infrastructure for someone to leverage for the benefit of their IT, we have the right solutions for the industry."
Cosentry's Echelon Series is a platform built from the ground up to achieve compliance with nearly all regulated systems, including PCI-DSS, HIPAA, NIST, and a variety of other fields. The series includes four tiers of compliant IT support, from the infrastructure all the way to the operating system level, which includes coverage for the Operating System, Hypervisor, Computation and Storage, Network, and Facility levels. These services include audit reporting and documentation, scanning, hardening and 24/7 monitoring. The Echelon service has been available for several months, and meets all the criteria listed in the recently released PCI-DSS Cloud Computing guidelines.
The ETA expo takes place from April 30th to May 2nd of 2013. Cosentry's Echelon series is available now.
ABOUT COSENTRY
Cosentry is one of the nation's leading providers of compliant ready data center infrastructure, advanced cloud computing solutions and managed technical services. For many years Cosentry has been helping clients create and protect PCI DSS, HIPAA and NIST compliant technology platforms to compete in today's ALWAYS ON business environment. Business leaders depend on Cosentry's world-class capabilities, platforms and technical services to keep their businesses running – no matter what. For more information about the Cosentry network, please visit http://www.cosentry.com