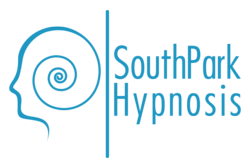 Charlotte, NC (PRWEB) April 29, 2013
Taking great care of the body is important, but many people overlook their mental self. Just like the body, the mind deserves a regular work-out to stay in peak condition. It's time to ask: "What do I do to take care of my mind and keep it in excellent shape?"
SouthPark Hypnosis offers these six mental makeover tips and techniques to give the mind a fantastic work-out.
1. Make a point to derive some pleasure from every single day. People who take time each day to enjoy something in their life are generally happier people. Watch a movie, take a walk, do some crafting, build a shelf, or paint a picture.
2. Laugh a lot. Read jokes online or the Sunday "funny pages." Make up funny stories. Join friends for a trip to a comedy club. Call a friend that always makes you laugh. Spend time with children and babies. Experience humor as often as possible.
3. Cultivate new interests. To keep the mind working on several different levels, it is essential to try new things often. Learn a new language. Visit museums. Study a topic of interest on the internet. Make it a personal goal to learn something new each day.
4. Play some healthy mind games. Put the brain through some mental calisthenics. Do word searches. Work some Sudoku puzzles. Get into crosswords. Work a few math problems occasionally.
•Encourage the mind to get exercise by trying out different kinds of interesting, challenging mind games from time to time. There are many new smartphone apps designed to challenge the mind.
5. Recognize the body's own stress responses, inside and out. Pay attention to how the body responds when exposed to stressors. Is it a fever blister on the lip or a desire to over eat? Some people experience an increase in blood pressure.
•If learning to recognize when the body is stressed (early in the process), one can then proactively take steps to abolish the source of the stress or to beef up his or her coping strategies.
6. Expression. Although it might be difficult, it is healthy for people to their feelings to others. Whether they're happy and fun feelings, or sad and scary feelings, develop ways to share those emotions with friends and family. Journaling those thoughts and feelings also can be especially freeing. Holding in feelings rarely leads to a calm and secure mental state.
"Despite the things that stress us, there is so much joy to experience each day," comments Verena Martin, CCHT, SouthPark Hypnosis founder and consulting hypnotist. "Take part in activities that bring joy and laugh frequently. Constantly find new interests and play games that give your mind a work-out. Know your own reactions to stress and do whatever's necessary to express yourself."
Through June 15, 2013, SouthPark Hypnosis is offering a special two-session Spring Stress Relief Package for just $279. If you'd like to learn more about how you might benefit from hypnosis, please contact SouthPark Hypnosis at (704) 550-1201 or visit http://www.SouthParkHypnosis.com.
About SouthPark Hypnosis Center
SouthPark Hypnosis Center LLC is conveniently located in the greater South Park area in Charlotte, N.C. Verena Martin, consulting hypnotist and SouthPark Hypnosis' founder, provides hypnosis services to adults and children for a variety of issues. Areas of specialties include: anxiety and stress management, fears and phobias, and hypnosis for children. SouthPark Hypnosis does not offer medical nor psychological services, but strictly hypnosis and education for self-improvement and personal development.
Sign up for Martin's blog at http://www.SouthParkHypnosis.com, and stay connected with SouthPark Hypnosis via Twitter, @SPHypnosis; Facebook, http://www.facebook.com/southparkhypnosis; Pinterest, http://pinterest.com/sphypnosis; and LinkedIn, http://www.linkedin.com/in/southparkhypnosis.