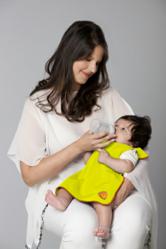 Miami,Florida (PRWEB) May 16, 2013
After being unable to convince any of the five Sharks on Shark Tank to invest in their family run bib business, Susie and Steve Taylor are learning a lesson in love.
With sales comes a lot more work and no one know this better then the founder of bibbitec, Susie Taylor." Sales have grown faster than we could have ever imagined but we were ready!" Susie and Steve are set to attend the New York City Baby show to continue to spread the word as well as unveil their newest products.
"Be careful of what you wish for, if you work hard it may actually come true," is Susie's best advice to budding mompreneurs
The bibs are always available online at http://www.bibbitec.com