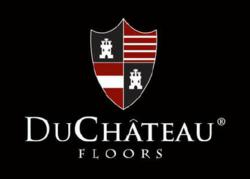 Du Chateau hardwood floors are in a class of their own
Atlanta, Georgia (PRWEB) May 09, 2013
Afterfivefloors.com is now introducing the DuChateau collection of hardwood floors. DuChateau hardwood floors are considered to be among the highest quality in hardwood flooring. These antique reproduction hard-waxed floors make for a worn in, antique look that adds true character to any room. Afterfivefloors.com carry a wide selection of DuChateau hardwood floors including the Fine Sawn collection, the Riverstone collection, as well as varieties of the Chateau collection, the Terra collection and Vernal collection.
The processes used to create these unique floors include distressing, hard-wax oil finish, smoking, brushing, and carbonization. Each of these processes adds character and helps to create a truly vintage look.
"Afterfivefloors has been in business for over 30 years to serve America's flooring needs, while providing free shipping on many products. With high volumes they are able to keep their prices low for their customers," adds Reason. "AfterFiveFloors.com is the place to go online for a huge selection of flooring products offered at a fair price. In some of the flooring selections, the prices are so low that we are not allowed to publish the prices online by our manufacturer's policies," adds Reason.
To learn more about After Five Floors.com follow the link: Online Flooring Retailer
This release was submitted by Click Ready Marketing an Atlanta SEO Company.