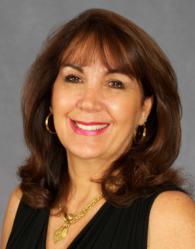 Miami Beach, Florida (PRWEB) May 04, 2013
With 100 percent of her customer base coming from countries like France, Belgium and Canada, Brigitte Respaut-Clement knows what it takes to work successfully with luxury, international home buyers. A sales associate with Sterling Equity Realty LLC in Miami Beach, Respaut-Clement says the following techniques work best when negotiating with such buyers:
1. Do your homework.
Respaut-Clement studies the cultures of her prospects ahead of time (for culture tips, see "Service with a Smile not a Handshake!" pg.14) The efforts paid off recently when a customer referred her to a Middle Eastern royal family member "Before we met I studied his family's history and his culture," says Respaut-Clement, "so at a minimum I knew the proper way to introduce myself, say hello and interact with royalty in his country."
2. Get Detailed.
"I explain everything from A to Z to my clients via email," says Respaut-Clement who always replies to messages within 24 hours. She also stays up to date on topics like real estate pricing, taxes and regulations. She uses a mix of subject lines, short explanations and Web links (to longer, more detailed posts on her blog) to get her point across.
3. Use Free Video Conferencing Tools.
Who wants to pay long distance charges? Respaut-Clement uses Skype calls to reinforce information she has sent via email to answer new queries. "It's an effective way to put a face to a name and establish a relationship beyond email," says Respaut-Clement who also uses the Skype mobile app on her iPhone. That app proved useful last year when a customer in London experienced difficulties transferring the closing funds for a Miami condominium. "We handled the issue quickly using Skype while I was en route to my office in Miami (safely pulled over, of course)," she says.
4. Publish Testimonial Letter from other Customers.
"After every transaction I send out a client satisfaction letter and ask permission to publish the letter on my website or blog," says Respaut-Clement, who feels that her professional reputation has been buoyed by those published testimonials. "Prospective clients read those letters, gain confidence in my abilities end then email or call me".
5. Roll Out the Red Carpet.
Respaut-Clement know that luxury buyers expect a certain level of service. She provides customers VIP services like airport pickups and drop-offs, help in opening bank accounts and introductions to professionals who speak their languages. Respaut-Clement also puts on her tour operator hat for customer visits. She shows prospective buyers and investors around town and maintains an updated list of "Top 10 Things to do in Miami" on her blog. These strategies work, she says, by guaranteeing repeat and referral business.