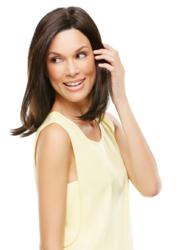 Harness the energy of spring fashion and fresh, bright days.
Vista, CA (PRWEB) May 01, 2013
Jon Renau, a California-based global leader in the alternative hair industry, brings innovative styles and wig technology to the fashion industry with its 2013 Spring Collection, hitting wig boutiques and ecommerce sites May 1st, 2013.
The new collection harnesses the energy of spring fashion and fresh, bright days by introducing six new styles in short, medium and long lengths. Inspired by the eye-catching street style of everyday women, this collection was designed to offer natural, effortless looks that are flattering on women of any age. Both trendy and timeless — from flirty shags to chic bobs to beguiling long layers — these six styles aim to bring forth the self-assurance and joy that truly make all women beautiful.
Jon Renau's legendary craftsmanship shows in every detail: Open cap wigs provide lightweight ventilation; monofilament caps provide increased parting options from a transparent mesh top; and hand tied monofilament caps, the ultimate in luxury and stylability, feature entirely mesh caps where every single hair fiber has been attached by the hand of an artisan. All six wigs employ lace fronts to create the illusion of natural hair growth. And those with Jon Renau's exclusive HD fiber can be styled with heat — crimped, curled, blow-dried or straightened — just like natural hair, but at a fraction of the cost of human hair wigs.
The 2013 Spring Collection showcases the quality, comfort and wearabilty women have come to expect from one of the world's preeminent wig makers. Perfect for both fashion lovers looking for a change and women experiencing hair loss, these beautiful wigs are available through wig boutiques nationwide. Check out the new styles — Vanessa, Naomi, Anne, Kristen, Elle and Courtney — at jonrenau.com.