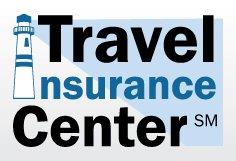 "From Afghanistan to Zimbabwe or any of the 257 countries in the world, instant online coverage is now available," Dan Drennen, Director of Sales and Marketing
Omaha, Nebraska (PRWEB) May 15, 2013
Travel Insurance Center is pleased to announce that the Global Accident Protection 24/7 insurance is now available for instant-issue online purchase at http://www.TravelInsuranceCenter.com. The plan offers immediate 24-hour coverage for accidental death and dismemberment anywhere in the world.
"This accidental death insurance is unique because it is available to anyone living anywhere in the world traveling to anywhere in the world. This insurance can even provide coverage for travel to war risk or high risk destinations," said Dan Drennen, Director of Sales and Marketing for Travel Insurance Center.
This new plan features 24-Hour Accidental Death and Dismemberment coverage (AD&D), which means policyholders are covered 24 hours a day for any accident that may cause death or dismemberment during the policy coverage period. Any accident includes airline flight accident and common carrier accidental death. Drennen noted that benefit levels range from $250,000 up to $1 Million. The standard plan includes coverage for a terrorist event and the optional Acts of War coverage is also available to purchase online.
"The decision to purchase an Accidental Death insurance plan is, in many cases, a last minute decision fueled by emotion. Immediate coverage is now available 24 hours a day, 7 days a week, no matter where you live, or where you, your loved one or employees are traveling. From Afghanistan to Zimbabwe or any of the 257 countries in the world, instant online coverage is now available," Drennen added.
Travel Insurance Center delivers Accidental Death Insurance policies worldwide each day to anyone who feels they would like additional peace of mind knowing their loved ones will be taken care of should the unthinkable happen while they are traveling.
About Travel Insurance Center
Travelers from all over the world have visited TravelInsuranceCenter.com to quote, compare, buy and save on travel insurance since 1998. Customers who need additional assistance can call one of Travel Insurance Center's licensed Agent Representatives for expert advice on choosing the right policy for their specific needs. Based in Omaha, Neb., Travel Insurance Center is a subsidiary of Senior Market Sales, Inc. Visit http://www.TravelInsuranceCenter.com
Available Topic Experts:
Dan Drennen
dan(at)travelinsurancecenter(dot)com
Toll-free (866) 979-6753 x 3621
Direct (402) 343-3621