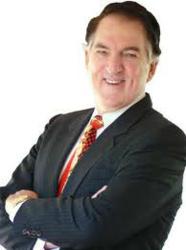 A lot of work goes into buying a tax lien and/or a tax deed that work can be tax deductible
MERRITT ISLAND, FL (PRWEB) May 01, 2013
A lot of work goes into buying a tax lien and/or a tax deed and that work can be tax deductible, said tax lien certificate and tax deed investment expert Ted Thomas. A new government-backed investment video has been released online at TedThomas.com
"First, understand that any interest you receive through a tax lien certificate must be reported to the IRS on a 1099 form. Any other profit you make is also reportable as capital gains," Mr. Thomas said. "At the same time, the tax authorities recognize there are expenses which can be deducted."
He gave some deduction examples:

Mileage to attend auctions and maintain the property
Office supplies
Advertising
Attorney and agent fees
"This is not a comprehensive list," he said. "There are more tax deductions possible. If you work from home, you may be able to list expenses like internet, utilities and insurance. This is an area where you need to speak with a tax preparation specialist."
Detailed records are necessary, he added.
"The IRS is not going to accept a statement from you that you rode 250 miles to attend a tax lien or tax deed auction, if you get audited. They want an odometer reading showing the starting and ending mileage," he said. "They want receipts showing what was spent on office supplies, proof that a hotel stay was necessary for you to attend an auction."
A certified public accountant can suggest many more ways a tax lien and tax deed investor can save money when filing taxes, he said.
Mr. Thomas offers a series of instructional videos for tax lien and tax deed investing and his must-see video, "Truth About Tax Liens Certificate" at his website TedThomas.com The website even offers a series of complimentary videos which don't require an email to access. The complete list of videos covers tax sales in all 50 states.
-30-